Event Calendar

ROMEO & JULIET
Sunday, February 13, 2022, 2:00 pm

VALENTINE ROMANCE!
Diane Wittry, Music Director/Conductor
Samuel Vargas, violin
Erin Partin, actor
René Thornton Jr., actor
---
P R O G R A M
CHRIS ROGERSON
Introduction and Fanfare World Premiere
(Commissioned for ASO's 70th Anniversary)
PYOTR ILYICH TCHAIKOVSKY
Violin Concerto in D major, Op. 35
Allegro moderato
Canzonetta: Andante —
Finale: Allegro vivacissimo
Violin Soloist: Samuel Vargas
— I N T E R M I S S I O N —
SERGEI PROKOFIEV
Suite from Romeo and Juliet, Op. 64
Montagues and Capulets
Young Juliet
Romeo and Juliet
Death of Tybalt
Romeo and Juliet at Parting
Romeo at the Tomb of Juliet
Death of Juliet
Actors: Erin Partin and René Thornton Jr.

---

---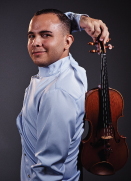 Samuel Vargas, Violinist
Biography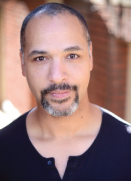 René Thornton Jr., Actor
Biography

Nell Flanders, Conducting Fellow
Biography
---