2023-2024 ASO SEASON SUBSCRIPTIONS

SUBSCRIPTIONS ARE NOW ON SALE!
Renew or Subscribe TODAY!!
Click SUBSCRIBE NOW to purchase a Grand, Classical, or Pops subscription


Click CHOOSE YOUR OWN if you prefer to mix and match Classical & Pops concerts to make your own subscription


---
FREE TICKETS available for all students 21 and under for most Allentown Symphony Orchestra concerts* thanks to grants from PPL and The Century Fund. Stop by or call the Box Office to order at 610.432.6715.
---

---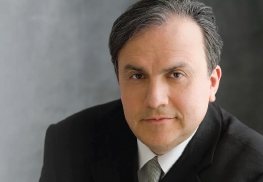 Opening Weekend!
BRONFMAN PLAYS BRAHMS
Diane Wittry, conductor
Yefim Bronfman, piano

Saturday, October 14, 2023, at 7:30pm
Sunday, October 15, 2023, at 2:00 pm
JESSIE MONTGOMERY Starburst
FARRENC Symphony No. 3
BRAHMS Piano Concerto No. 2
---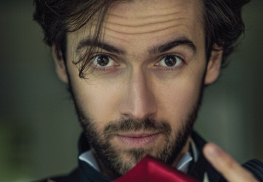 MOZART, VIVALDI & MORE
Diane Wittry, conductor
Petrit Çeku, guitar
Saturday, November 11, 2023, at 7:30pm
Sunday, November 12, 2023, at 2:00 pm
HANDEL "Arrival of the Queen of Sheba" from Solomon
VIVALDI Guitar Concerto in D
RODRIGO Fantasia para un gentilhombre
MOZART Symphony No. 41 "Jupiter"
---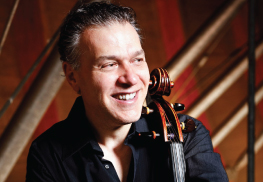 THE PASSION OF CARMEN
Diane Wittry, conductor
Luigi Piovano, cello
Saturday, February 10, 2024, at 7:30pm
Sunday, February 11, 2024, at 2:00 pm
R. STRAUSS Don Quixote
MOZART Overture to Don Giovanni
BIZET Carmen – Suites 1 & 2
---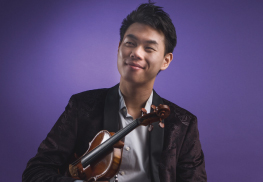 FROM THE SCOTTISH HIGHLANDS
Diane Wittry, conductor
Timothy Chooi, violin
Saturday, March 9, 2024, at 7:30pm
Sunday, March 10, 2024, at 2:00 pm
COLERIDGE-TAYLOR "The Bamboula" – Rhapsodic Dance No. 1
BRUCH Scottish Fantasy
BEACH "Gaelic" Symphony
---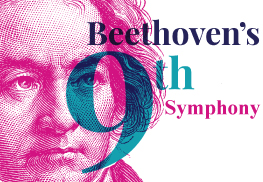 Season Finale
BEETHOVEN'S NINTH
Diane Wittry, conductor
Michelle Johnson, soprano
Margaret Mezzacappa, mezzo-soprano
Kyle Van Schoonhoven, tenor
Enrico Lagasca, bass-baritone
Allentown Symphony Chorus | Eduardo Azzati, Chorus Master
Saturday, April 13, 2024, at 7:30pm
Sunday, April 14, 2024, at 2:00 pm
ADOLPHUS HAILSTORK Fanfare on "Amazing Grace"
PRICE Andante cantabile
JOE JAXSON Overture for the 21st Century - "Joy of the Soul"
DIANE WITTRY "Ode to Joy" Fanfare
BEETHOVEN Symphony No. 9 "Choral"
---

---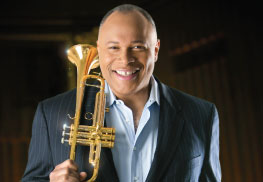 GERSHWIN, BERLIN & FRIENDS
Ronald Demkee, conductor
Byron Stripling, trumpet
Sydney McSweeney, vocals
Saturday, September 23, 2023, at 7:30pm
The toe-tapping, finger-snapping program shines the spotlight on the music of America's earliest songwriters, including George Gershwin, Irving Berlin, and others. Joined by world-renowned trumpet virtuoso Byron Stripling.
---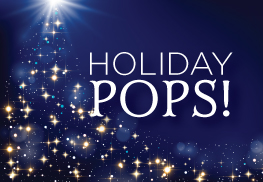 HOLIDAY POPS
Diane Wittry, conductor
Saturday, December 16, 2023, at 2:00pm & 7:30pm
A sell-out last season and now an Allentown holiday music tradition! Classics, carols, sing-alongs, and plenty of surprises (including a visit from a North Pole resident.) Perfect for family, friends, and co-workers.
---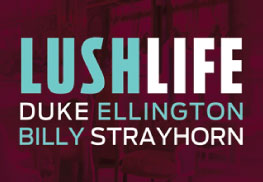 LUSH LIFE - Music of Duke Ellington & Billy Strayhorn
Diane Wittry, conductor
Saturday, January 20, 2024, at 7:30pm
The smooth, seductive sound of Duke Ellington and those Billy Strayhorn standards: "Satin Doll," "Take the A Train," and more. It won't mean a thing if you're not there to swing.
---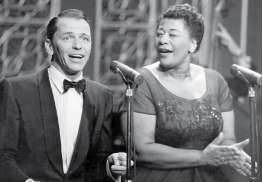 ELLA & FRANK
Ronald Demkee, conductor
Capathia Jenkins, vocals
Tony DeSare, vocals
Saturday, May 11, 2024, at 7:30pm
Frank Sinatra gave his swingin' style to song. Ella Fitzgerald brought her beauty and power to every note. Tony DeSare and Capathia Jenkins celebrate the legacy of these legends.
---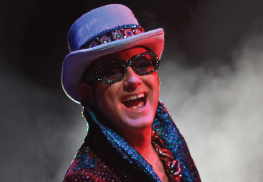 Remember When Rock Was Young
A TRIBUTE TO SIR ELTON JOHN
Starring Craig A. Meyer
Ronald Demkee, conductor
Craig A. Meyer, vocals
Saturday, July 13, 2024, at 7:30 pm
The songs of Elton John. The soundtrack of five decades. All your favorite memories: "Goodbye Yellow Brick Road," "Can You Feel the Love Tonight?," "Tiny Dancer," "Candle in the Wind, "Your Song," and more. Nearly two dozen Sir Elton standards as conducted by Ronald Demkee in his final Pops performance!
---

Please contact the Box Office to add one or more of these concerts to your subscription at 610.432.6715
---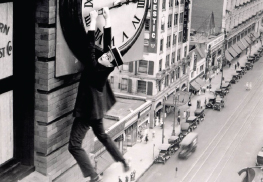 Golden Silents:
SAFETY LAST
The Allentown Band
Ronald Demkee, conductor
Saturday, October 28, 2023, at 7:30 pm
The Allentown Band continues its Halloween weekend, classic silent film tradition with the dizzying, high-story thrill comedy Safety Last, featuring "The Man on the Clock" Harold Lloyd. A new score specially composed for the film's centennial by Band and ASO clarinetist Stephen Reisteter.
---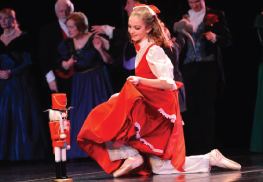 Repertory Dance Theatre's
NUTCRACKER*
with the Allentown Symphony Orchestra
Ronald Demkee, conductor
Saturday, December 2, 2023, at 2:00 pm
Sunday, December 3, 2023, at 2:00 pm
The magic of RDT's Nutcracker brings enchantment to your holidays! Professional guest artists are joined by a cast of 100 dancers with Tchaikovsky's beloved score performed live by the ASO.
(*Note: These performances are not included in the free student tickets offer.)
---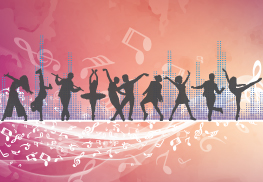 ASO Family Concert
MUSIC IN MOTION - LET'S DANCE
Diane Wittry, conductor
Saturday, February 24, 2024, at 2:00 pm
Introduce the children in your life to great music. Their very first encounter with Beethoven, Wagner, Strauss and more will delight and inspire. With Diane Wittry as host!
---