Allentown Symphony Orchestra Series
Family Performances
ASO Classical Series
ASO Pops Series
2022-2023 ASO Season
Diane Wittry, conductor
---
NOW THERE ARE 4 GREAT WAYS TO BUY A SUBSCRIPTION!


Get alll 10 concerts (5 Classical & 5 Pops) with a GRAND SUBSCRIPTION

Get all 5 Classical concerts with a CLASSICAL SUBSCRIPTION


Get all 5 Pops concerts with a POPS SUBSCRIPTION


Mix and match Classical & Pops concerts. You get to choose the number of concerts to make your own subscription!
---

---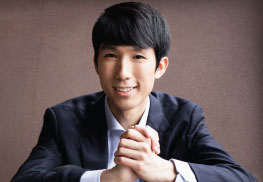 Opening Weekend
BEETHOVEN & RACHMANINOFF!
Saturday, October 15, 2022 at 7:30pm
Sunday, October 16, 2022 at 2:00pm

Eric Lu, piano

TAILLEFERRE Overture for Orchestra
BEETHOVEN Piano Concerto No. 3
RACHMANINOFF Symphonic Dances
---


BERNSTEIN'S ON THE TOWN
Saturday, November 12, 2022 at 7:30pm
Sunday, November 13, 2022 at 2:00pm

Kelly Hall-Tompkins, violin

VAUGHAN WILLIAMS Symphony No. 5
BARBER Violin Concerto
BERNSTEIN On the Town, "Three Dance Episodes"
---


DVOŘÁK'S "NEW WORLD"
Saturday, February 11, 2023 at 7:30pm
Sunday, February 12, 2023 at 2:00pm

Mimi Stillman, flute; Frances Duffy, harp

GRANT STILL Ennanga
ZHOU TIAN Flute Concerto
DVOŘÁK Symphony No. 9 "New World"
---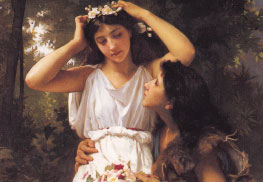 DAPHNIS ET CHLOÉ
Saturday, March 11, 2023 at 7:30pm
Sunday, March 12, 2023 at 2:00pm

Allentown Symphony Chorus

BOULANGER Of a Spring Morning
BOULANGER Of a Sad Evening
RAVEL Rapsodie espagnole
CHRIS ROGERSON World Premiere for Orchestra & Chorus
RAVEL Daphnis et Chloé Suite No. 2
---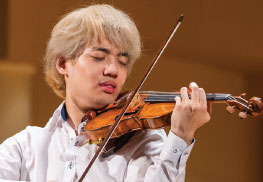 Season Finale
TCHAIKOVSKY'S FOURTH!
Saturday, April 15, 2023 at 7:30pm
Sunday, April 16, 2023 at 2:00pm

Leonard Fu, violin (2022 Schadt Competition Winner)

COLERIDGE-TAYLOR "The Song of Hiawatha" Overture
ELGAR Violin concerto in B minor, Op. 61
TCHAIKOVSKY Symphony No. 4
---

---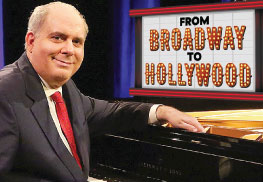 FROM BROADWAY TO HOLLYWOOD
Saturday, September 24, 2022 at 7:30pm

Ronald Demkee, conductor
Richard Glazier, piano
Michael Andrew & Natalie Cordone, vocalists

The greatest songs from the greatest musicals from Broadway to Hollywood and stops in-between! Lots of Gershwin and much more in this bi-coastal celebration featuring Richard Glazier, seen on PBS and Turner Classic Movies. Richard performs, as well as shares stories and movie highlights!
---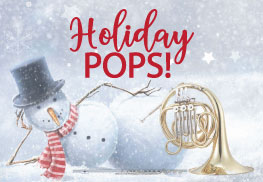 HOLIDAY POPS!
Saturday, December 17, 2022 at 7:30pm
Diane Wittry, conductor
Phoenix Best, vocalist
It's Allentown's newest holiday musical tradition. Share it with family and friends and thrill to the spectacle of the season. It's a sparkling celebration of carols, classics, sing-alongs and more! (And yes, Virginia, there will be a Santa Claus.)
---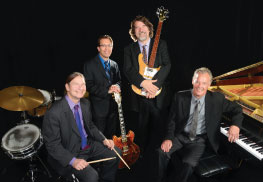 THE BRUBECK BROTHERS – A DAVE BRUBECK CELEBRATION
Saturday, January 21, 2023 at 7:30pm
Diane Wittry, conductor

Ring in the new year with the Brubeck Brothers – Chris and Dan – as they join the Allentown Symphony to play the classics of their father Dave Brubeck. "Take 5" and more.
---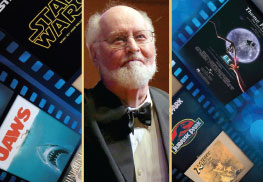 THE MUSIC OF JOHN WILLIAMS
Saturday, May 6, 2023 at 7:30pm
Diane Wittry, conductor

The music of John Williams has transported us beyond our imagination. To new worlds. Through heart-pounding adventures. Be there when the Allentown Symphony performs all your John Williams favorites – Star Wars and more!
---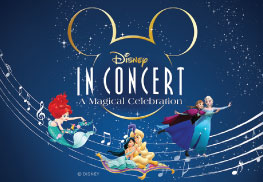 DISNEY IN CONCERT A MAGICAL CELEBRATION
Saturday, July 15, 2023 at 7:30pm

Ronald Demkee, conductor
Vocalists to be announced

MAGICAL. This new Disney in Concert presentation will be an unforgettable musical adventure! The ASO will be joined on stage with stellar Broadway vocalists for a magical celebration that includes selections from The Little Mermaid, Aladdin, Hercules, Beauty and the Beast, The Lion King, Tangled, Frozen, Coco, Moana and more!
---

---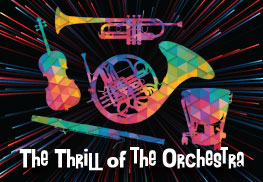 THE THRILL OF THE ORCHESTRA
ASO Family Concert
Saturday February 25, 2023 at 2:00pm
Diane Wittry, conductor

A full symphony orchestra - and so many instruments! What is the sound particular to each instrument? How do they make that glorious sound? And what makes it so magical when they all play together? That's the thrill of the orchestra – for kids of every age – even adults!
---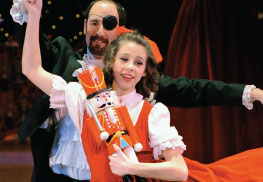 REPERTORY DANCE THEATRE'S NUTCRACKER
Tchaikovsky with the Allentown Symphony Orchestra
Saturday, December 3, 2022 at 2:00pm
Sunday, December 4, 2022 at 2:00pm

Ronald Demkee, conductor

Be a part of RDT's 35th Nutcracker production! Professional guest artists are joined by a cast of 100 dancers with Tchaikovsky's beloved score performed live by the ASO.
---