ASO Conducting Fellows Program
Program Sponsors: MARGARET & WILLIAM HECHT
The Conducting Fellows Program supports the opportunity for promising conductors to hone their craft and enrich their musical experience through mentorship and participation in the Allentown Symphony Association's orchestral and community programs.
The Conducting Fellows travel to the Lehigh Valley to work side by side with Allentown Symphony Music Director and Conductor Diane Wittry, in advance of and during the production of a Classical Series Concert. Along the way, they learn intricacies involved in assembling and leading a regional symphony.
Fellows also meet with Association staff in order to learn the range of activities necessary to operate a symphony orchestra. Their visit includes a stop at the exemplary community-based program, El Sistema Lehigh Valley.
We are proud to announce the Allentown Symphony Conducting Fellows for the 2017-2018 Season
---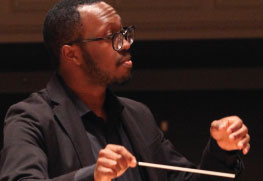 GREGORY MCDANIEL
October 7/8, 2017
Gregory D. McDaniel, conductor and passionate educator, is very active in many different musical surroundings. He is entering in his third season as Assistant Conductor with the Fort Bend Symphony Orchestra, and he also serves as the Associate Director of the Fort Bend Symphony Orchestra Chorus. In previous seasons, he has conducted the works of Berlioz, Elgar, Borodin, Mozart, Bizet, and more. He has conducted stage performances of opera and musical theater, including Poulenc's Dialogues des Carmelites, Once on this Island, and The Little Mermaid. He holds a Bachelor's Degree in Music Education from the Moores School of Music, University of Houston. At the University of Houston, he studied conducting with Dr. Betsy Cook Weber, Dr. Charles Hausmann, and Professor Franz Anton Krager. As an educator, he is Director of Choral Activities at Alief Taylor High School. Gregory participated in the 2017 Beyond the Baton Conducting Seminar with Diane Wittry. This season, he is delighted to join the Allentown Symphony Orchestra as a Conducting Fellow for the 2017 – 2018 season.
---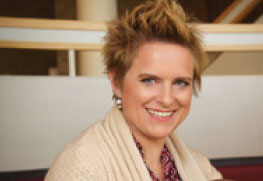 JENNIFER DRAKE
November 4/5, 2017
One of the most enthusiastic musicians you will ever meet, Jennifer Drake is a conductor, violist, teacher, clinician, and camp director. She is based in Boise, Idaho.
Known for her versatility, humor, and energy, Jennifer has been a transformative force for the arts in Boise since 1999. Jennifer is the Music Director of the Serenata Orchestra, the assistant conductor and principal violist for the Fairbanks Summer Arts Festival and was recently named the Interim Music Director for the Boise Philharmonic Youth Orchestra.
Jennifer is the principal violist for the Boise Baroque Orchestra, as well as a section violist for the Boise Philharmonic. Jennifer has enjoyed an international chamber music career, performing at the 33rd International Viola Congress in Reykjavik, Iceland and the International Bass Clarinet Convention in Rotterdam, Holland.Jennifer is the founder and driving force behind Idaho Viola Camp. She is also the co-artistic director for the Idaho Orchestra Institute. Both camps provide students with unique outdoor experiences, in addition to high quality musical engagement.
Jennifer is a highly sought after teacher and clinician. As a clinician, Jen is known for her infectious energy and ability to engage with ensembles of all levels. She has also been the cover girl for HerLife magazine. When she is not living the obviously glamorous lifestyle that being a conductor and cover girl must afford, she is calling the vet for her dogs Casey and Cameron, thinking of how to avoid grocery shopping, and planning trips with her husband, Chad Marvin. Jen and Chad climbed Mount Kilimanjaro in January 2016. She has also completed a 70.3 Ironman as well as RAGBRAI, the bike ride across Iowa.
---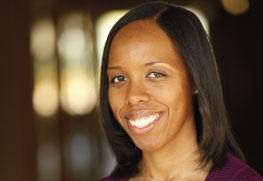 KALENA BOVELL
February 10/11, 2018
Praised for her "brilliant conducting skills" (Chicago Tribune) Kalena Bovell is described as a young conductor who possesses innate confidence and charisma. A vibrant conductor and educator, Kalena has just completed her tenure as Assistant Conductor for the 2016-17 Season with the Chicago Sinfonietta.
For the 2015-2016 season, Kalena was selected to be a Chicago Sinfonietta Freeman Conducting Fellow. This opportunity allowed her to work closely with Mei-Ann Chen to take part in Maestro Paul Freeman's vision of fostering and promoting cultural diversity within classical music. Kalena also traveled to Memphis, Tennessee in May of 2016 and assisted Mei-Ann Chen for her final masterworks concert with the Memphis Symphony Orchestra, conducting the off-stage brass in Mahler's First Symphony. ​
In 2017, Kalena was a Semi Finalist for Marin Alsop's prestigious Taki Concordia Fellowship and was awarded 3rd place in the American Prize for the college/university division in 2015.
Kalena has served as the cover conductor with the Hartford Symphony on various masterworks concerts. She has assisted Music Director, Carolyn Kuan, and guest conductors Bill Eddins and Gerard Schwartz. Kalena has also been fortunate to work with with renowned conductors Johannes Schlaefli, James Lowe, Donald Portnoy, Maurice Peress, Jorge Mester, Diane Wittry, Peter Jaffe, John Koshak, Kenneth Kiesler and has received coachings from Michael Morgan, Rossen Milanov, Gerard Schwarz and Bill Eddins.
Currently the Orchestra Director at the Loomis Chaffee School, Kalena received a Master's Degree and Graduate Professional Diploma in instrumental conducting from The Hartt School where she was a student of Edward Cumming.
---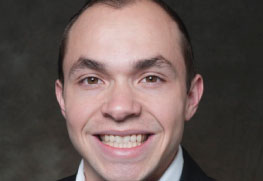 ISMAEL SANDOVAL
March 10/11, 2018
Ismael Sandoval is a Mexican-American conductor based in Boston, MA. As a conductor, Ismael founded and directed several ensembles across the East Coast, all invested in the pursuit of bringing people together in the beauty and power of music. In his efforts to give back to his community and promote the profound impact that music can have on people, Ismael performs in venues such as assisted living facilities, hospitals, parks, and anywhere else where music might be needed. As a major proponent of new music, Ismael frequently premieres works by composers from all around the country. Ismael has had recent engagements with the Saratoga Orchestra of Whidbey Island (Langley, WA), the Medomak Festival Orchestra (Washington, ME), the College Orchestra Directors Association National Conference Orchestra, the Florida Keys Community Concert Band, the Berklee & Boston Conservatory Recording Orchestra, the Earthstone Company production of Cabaret, and the Boston Conservatory Composers' Recital Series. Ismael is pursuing an M.M. in Orchestral Conducting from the Boston Conservatory at Berklee, under the tutelage of Bruce Hangen, and received his B.M. in Music Education and B.M. in Composition from the University of Florida.
---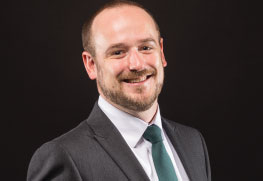 BOBBY COLLINS
April 12/15, 2018
Bobby Collins has conducted a variety of ensembles including symphony, chamber, and pit orchestras, as well as contemporary music ensembles ranging from beginning to professional level. He currently serves as Music Director and Co-Founder of The Sound Ensemble, a Seattle based contemporary music ensemble, and Conducting Assistant to Music Director Sarah Ioannides at Symphony Tacoma. Bobby has conducted, in performance, groups such as Saratoga Orchestra, Rainier Symphony, Cascade Symphony, Thalia Symphony, and Inverted Space Ensemble.
While pursuing a masters' degree in orchestral conducting at Bowling Green State University (BGSU) he founded Northern Ohio Chamber Orchestra (NOCO), an independent community orchestra, and served as Assistant Conductor for the BGSU orchestra program. He is uniquely gifted at programming music that is accessible and enjoyable for the whole community, while still challenging and developing the ensemble. In Summer 2013 he made his international debut in St. Petersburg, Russia, where he conducted the St. Petersburg Chamber Philharmonic as a Prize Winner of the Fifth International Masterclass in Orchestral Conducting.
---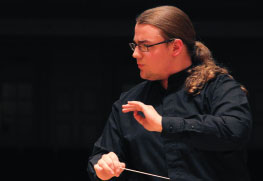 TYLER READINGER
Apprentice Conductor
Tyler Readinger is the assistant conductor of the Reading Philharmonic Orchestra, and conductor of the Kutztown University Chamber Players. He began conducting in high school and has since been invited to conduct throughout the community, regionally, and nationally. Currently a student of Dr. Peter Isaacson at Kutztown University, he has also studied briefly with Christian Capocaccia, Georgios Vranos, Gavriel Heine, Willis Rapp, and others. He has been invited to guest conduct groups such as the Reading Pops Orchestra and the Stamford Young Artists Philharmonic. Tyler was a fellow of the Conductors Institute of South Carolina, where he worked with conductors Donald Portoy, Jorge Mester, Peter Jaffe, and Victoria Bond. He was also a participant in Diane Wittry's Beyond the Baton conducting seminar, and has been invited to numerous other conducting institutions. He has collaborated with world class artists such as NYC Ballet concertmaster Kurt Nikkanen, pianist Maria Asteriadou, flautist Susanna Loewy, as well as students from The Curtis Institute, The Manhattan School of Music, and Kutztown University. As a clarinetist, he performs regularly as an ensemble, chamber and solo musician regionally, nationally, and internationally. He has appeared with the Reading Pops Orchestra, Penn Symphony Orchestra, Northern Lights Festival Orchestra, and in festivals across the country. A current student of Dr. Soo Goh, he has performed in master classes for Mark Nuccio, Kevin Schempf, and Michele Gingras to name a few, and studied briefly with Miltos Mumulides, Rie Suzuki, and Julie Beth Drey.
---