ASO Conducting Fellows Program
Program Sponsors: MARGARET & WILLIAM HECHT
The Conducting Fellows Program supports the opportunity for promising conductors to hone their craft and enrich their musical experience through mentorship and participation in the Allentown Symphony Association's orchestral and community programs.
The Conducting Fellows travel to the Lehigh Valley to work side by side with Allentown Symphony Music Director and Conductor Diane Wittry, in advance of and during the production of a Classical Series Concert. Along the way, they learn intricacies involved in assembling and leading a regional symphony.
Fellows also meet with Association staff in order to learn the range of activities necessary to operate a symphony orchestra. Their visit includes a stop at the exemplary community-based program, El Sistema Lehigh Valley.
We are proud to announce the Allentown Symphony Conducting Fellows for the 2018-2019 Season
---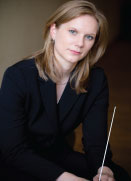 HANNAH SCHENDEL
September 22 & 23, 2018
A versatile conductor, Hannah Schendel, actively works with both orchestras and choirs, where she is committed to creating, collaborating, and inspiring high quality music for innovative purposes within and beyond the performance hall. She is particularly interested in approaching music as interconnected with science, math, history, and current events. Schendel was recently appointed as Director of Orchestras, and Director of String Activities at Bethel University where she conducts both the Bethel Philharmonic Community Orchestra and the Bethel Chamber Orchestra. Previously, she has served as Conductor of South of the River Youth Orchestras, Conductor of Headwaters Youth Orchestras, Assistant Conductor for Opera at USC, Principal and Associate Conductor of the Columbia Community Orchestra, and has recently appeared as Guest Conductor with the Bemidji Symphony Orchestra, and the Brevard Philharmonic.
Schendel has had the privilege to work with excellent mentors and teachers including, Beverly Everett, Peter Jaffe, Kenneth Kiesler, Jorge Mester, Dr. Elliot Moore, Maurice Peress, Dr. Donald Portnoy, Larry Rachleff, Donald Schleicher, Mark Russell Smith, Markand Thakar, Henry Charles Smith, Paul Vermel, and Diane Wittry.
Schendel holds a Bachelor's degree cum laude in violin from the University of Minnesota, and a Master of Music degree in Orchestral Conducting from the University of South Carolina.
In addition to her conducting engagements, Schendel is an active violinist, pianist, organist, teaching artist, and coach. When not making music, Schendel enjoys camping, hiking, cycling, reading, science, learning languages, and spending time with her sister and accomplished cellist, Jocelyn Schendel.
---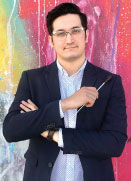 FELIPE MORALES-TORRES
November 10 & 11, 2018
Felipe Morales-Torres currently serves as a conductor for the Cincinnati Symphony Youth Orchestras and the Louisville Youth Orchestra. Previously, he was Director of Orchestras for Winton Woods City Schools and played a part in several El Sistema-inspired programs, including the Dayton Philharmonic's Q The Music. As a Latin American teaching artist, Felipe is especially dedicated to engaging diverse musicians in quality orchestral experiences, such as the International Music Festival of the Sifais in Costa Rica, which he was invited to conduct in 2018. Felipe recently worked with the National Symphony Orchestra of Chile and was a Young Artist Conductor at the 2015 Miami Music Festival, where he studied with Gzegorz Nowak (Royal Philharmonic Orchestra of London) and conducted in the Opera Scenes, New Works, and Chamber Music series. Most recently, Felipe worked with Diane Wittry (Allentown Symphony Orchestra) as a participant in the 2018 Beyond the Baton workshop. He is currently pursuing a graduate degree in music education and orchestral conducting at the University of Cincinnati College-Conservatory of Music, where he studies with Dr. Aik Khai Pung.

---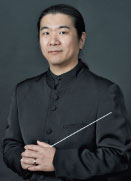 YUTAKA KONO
February 9 & 10, 2019
The Artistic Director of the Burlington Chamber Orchestra, Yutaka Kono also serves as the conductor of Vermont Youth Philharmonia and the Director of Orchestra/Associate Professor of Music at the University of Vermont. He began his orchestral conductor career as the Assistant Conductor of the Kingsville Symphony Orchestra (TX) where he conducted the season opening concert for several years. Critically acclaimed for the interpretation of music from the Romantic period, Kono has increased BCO's repertoire range of 19th century compositions by adding rarely performed works by notable composers such as Robert Schumann, Cesar Frank and Fanny Mendelssohn-Hensel. Through creative programming, Kono has increased BCO's concert series and audience reach. He has been recognized as a finalist for The American Prize for Orchestral Conducting College/University Division (2014), Professional Division with BCO (2015, 2017), and Youth Division with VYP (2016).
Kono previously taught at Texas A&M University-Kingsville, The University of Texas at San Antonio, the University of Mary Hardin-Baylor and The University of Texas at Austin. He studied conducting with Jerry Junkin, Mark Kelly, Eugene Dowdy, Peter Bay, Diane Wittry, Silas Huff and Neil Varon of Eastman School of Music. He received a Doctor of Musical Arts degree from the University of Texas at Austin, and other degrees from the University of Minnesota-Twin Cities and Bowling Green State University.
---
DANIELLE GARRETT
February 21, 22, & 23, 2019
Danielle Garrett is a conductor, educator, violinist, orchestra manager, and music librarian based in Cheltenham, PA. She obtained her Bachelor of Music Education degree from Chestnut Hill College and a Master of Music degree in String Pedagogy from The Boyer College of Music at Temple University. She has studied violin under Booker Rowe of The Philadelphia Orchestra and the late Helen Kwalwasser at Temple University. In addition to her violin studies, Danielle has taken an advanced conducting course with Maestro Luis Biava and is coached and mentored by Maestro Gary White.
Currently the conductor of Philadelphia Sinfonia Players, Danielle also serves as assistant conductor, orchestra manager, and string specialist for the Philadelphia Sinfonia Association, one of the premiere youth orchestra associations in the region. Remaining close to her alma mater, Danielle holds an adjunct faculty member position at the Temple University Boyer College of Music as director of OWLchestra (String Orchestra) and the Instrumental Music Ensemble Librarian.
Danielle has been a featured guest conductor for the Pennsylvania Music Educators Association 5/6 String Fest, and the Bucks County Music Educators Association Middle School Orchestra Festival. In addition, holding orchestra director positions at Germantown Friends School, The Haverford School, and with the El-Sistema program Play On, Philly!. Danielle has attended conducting workshops at The Julliard School, Oberlin Conducting Institute, Bard Conservatory Conducting Institute, and the International Women's Conducting Workshop at the New York Conducting Institute.
---
THOMAS TAYLOR DICKEY
March 16 & 17, 2019
Thomas Taylor Dickey is the Director of Orchestral Studies at Oklahoma State University, where he conducts the OSU Symphony Orchestra and guides all aspects of the orchestra and orchestral conducting programs. He concurrently serves as Music Director & Conductor of the OSU Youth Orchestra and the Stillwater Community Orchestra. Prior to his appointments in Oklahoma, he was the Director of Orchestral Activities at the University of Wisconsin-Platteville and Music Director & Conductor of the Dubuque Symphony Youth Orchestra (IA).
Thomas has conducted many professional orchestras throughout North America, Europe, and Asia, and has worked with numerous conservatory, university, and youth orchestras throughout the country. A native of Illinois, he holds degrees from Eastern Illinois University, Louisiana State University, and the University of Georgia. He has further studied conducting in numerous workshops and master classes at the Prague Academy of Performing Arts, Cleveland Institute of Music, and Cincinnati Conservatory of Music, among others.
---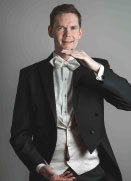 MICHAEL SHANE WITTENBURG
April 13 & 14, 2019
Hailed as a "real virtuoso" by the late Ruth Laredo, conductor and pianist Michael Shane Wittenburg made his European debut with the Romanian National Theater of Opera and Ballet "Oleg Danovski" conducting Puccini's Turandot. He is active with many companies in the greater NYC area, including the New Jersey Association of Verismo Opera where he serves as Associate Conductor and Chorus Master, and has been an assistant conductor and vocal coach at opera companies in Nashville, Orlando, and Sarasota. He is a resident performer at the Mozart at Monteux festival in Hancock, ME as both pianist and violinist in orchestral, chamber, duo, and soloist roles. While at Nashville Opera, he directed 66 performances of the world premiere children's opera, The Ugly Duckling by Andrew Duncan. He has been a faculty member of the Heifetz International Music Institute, was the interim Conductor of the Chattanooga Symphony Youth Orchestra, and has appeared in collaborative recital with such artists as Metropolitan Opera soprano Stella Zambalis, violinist Livia Sohn, and Orpheus Ensemble oboist Gerard Reuter.
A graduate of the Interlochen Arts Academy, Mr. Wittenburg's training includes Bachelor's and Master's degrees in Piano Performance from the Eastman School of Music in Rochester, NY, and a Master's degree in Orchestral Conducting from the University of Tennessee at Chattanooga. His teachers include Henry Charles Smith, David Effron, Dr. Steven Bird, and, most recently, Michael Jinbo at the renowned Pierre Monteux School for Conductors and Orchestral Musicians, where he was awarded the 2007 Osher Scholar prize.
---