programs-for-young-musicians
Family Performances
Education and Outreach Events
Sorry, no event was found.
2024 Young Musician String Festival
Next Festival Dates | March 20-April 7, 2024
March 20 - Seating Auditions (4-5:45pm) & Rehearsal (6-8:30pm)
(break for holiday)
April 3 - Sectionals (6-7:20pm) and Rehearsal (7:30-8:30pm)
April 4 - Rehearsal (6-8:30pm)
April 6 - Rehearsal (9am-12pm)
April 7 Photos (12-1pm), Rehearsal (1:15-2:30pm), and Concert at 3pm
The Allentown Symphony Orchestra's Young Musician String Festival is comprised of students from the Greater Lehigh Valley. Students receive the music in advance to practice on their own and meet to rehearse as an ensemble with Diane Wittry and Allentown Symphony Orchestra coaches before the performance on the historic Miller Symphony Hall stage.
The Allentown Symphony encourages young talent by providing opportunities for students to grow as musicians and meet other young, dedicated fellows.
2023, Back after a four-year hiatus!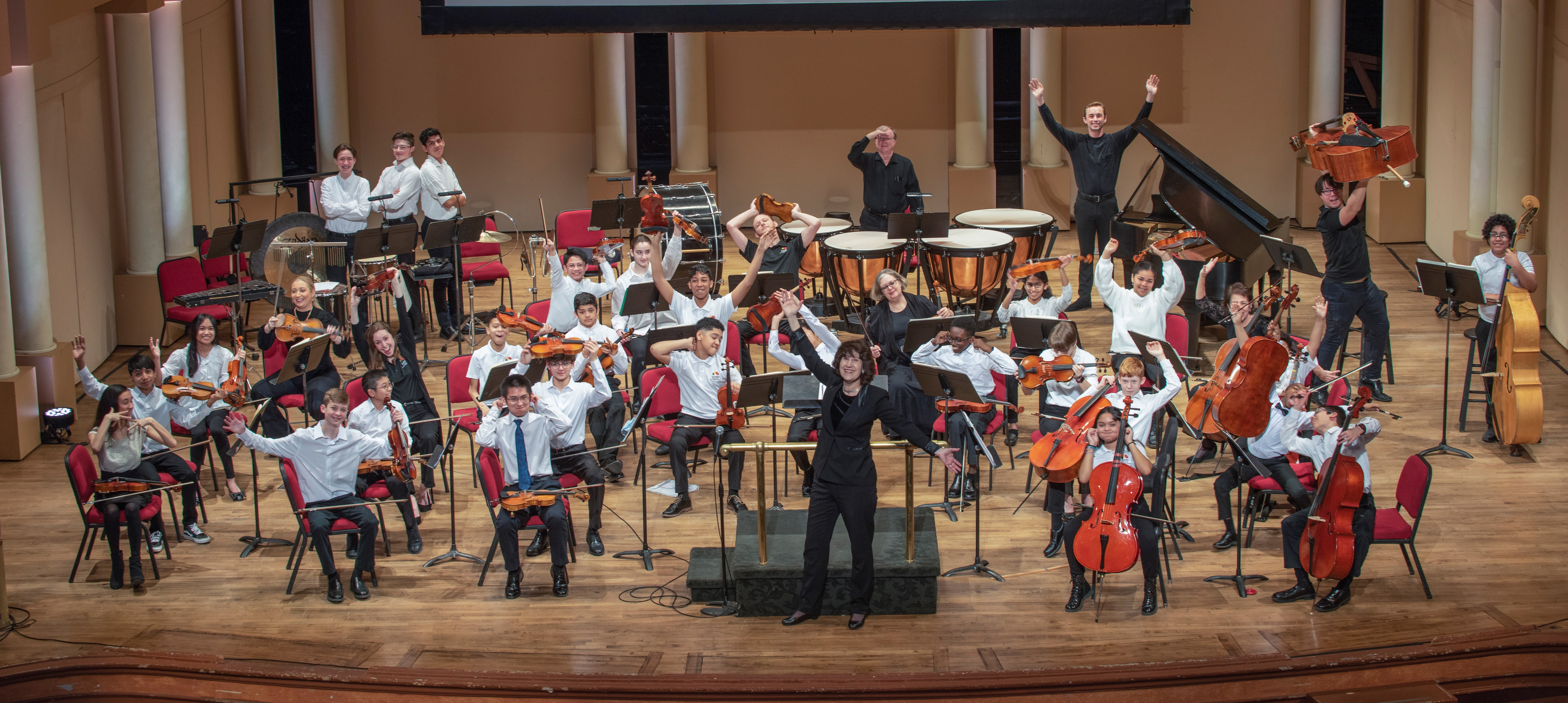 On Sunday, March 26, 2023 students from area schools and their coaches returned to the stage to perform music inspired by the 2022-23 season of the Allentown Symphony Orchestra. The program featured the following selections:
Overture to "The Song of Hiawatha" by Samuel Coleridge-Taylor, Arr. Ron DeGrandis
Symphony No. 4 by Pyotr Ilyich Tchaikovsky, Arr. Ron DeGrandis
Andantino (2nd mvt)
Allegro con fuoco (4th mvt)
The Magic of Harry Potter by John Williams, Arr. Michael Story

Theme from Jurassic Park by John Williams, Arr. Paul Jennings

Raiders March by John Williams, Arr. Calvin Custer

Dates for the 2024 Young Musicians String Festival will be announced soon.