national-schadt-string-competition
Judges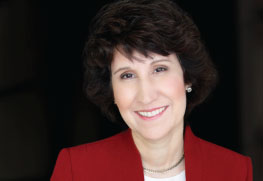 DIANE WITTRY — MUSIC DIRECTOR/CONDUCTOR | ALLENTOWN SYMPHONY ORCHESTRA
Diane Wittry is one of the foremost woman conductors in the US today. Frequently engaged as a guest conductor, she has led symphonic performances in more than 10 countries and throughout the U.S. She has worked with conductors Michael Tilson Thomas, Pierre Boulez, and Daniel Lewis, among others, and has been profiled in the New York Times.
The Allentown Symphony Association appointed Diane Wittry as its third Music Director and Conductor in 1995. Under her artistic leadership in the last 20 years, the Orchestra has risen to increasing standards of excellence, performing exciting music with passion and dedication, and winning the prestigious national "American Prize" for artistic quality in 2014.
During her tenure with the ASO, she has built a well-earned reputation for her innovative style of multi-media programming that uses other art forms to enhance the concert experience. Diane has expanded the concert series and developed outreach programs such as the Schadt National String Competition, Young Musicians String Festival, Phantasy Symphony for amateur musicians, Conducting Fellows Program, ASO Annual Youth and Family Concerts, Meet the Artists brown bag talks, and the Allentown Symphony Chorus.
In addition to her work with the ASO, Diane Wittry has served as the Associate Conductor of the renowned Ojai Music Festival (CA); the Artistic Director of the International Music Program with the Sarajevo Philharmonic, Bosnia; and Music Director and Conductor of the Symphony of Southeast Texas, the Norwalk Symphony (CT), and the Ridgewood Symphony (NJ).
Wittry is an award winning author, composer, and teacher. Her two books, Beyond the Baton, and Baton Basics-Communicating Music through Gestures, have become standards in the field. Hundreds of conductors from all over the world have studied conducting with her, and she regularly gives presentations at the Juilliard School of Music, the Curtis Institute, the Manhattan School of Music, and for the League of American Orchestras and the Conductors Guild National Conferences. Next January, Wittry will be the featured conducting teacher for the CODA National Conference (College Orchestra Director's Association).
As a composer, Diane Wittry's compositions are published by Theodore Presser Company. Her pieces have been performed and recorded by orchestras in the United States and Europe. Wittry's composition "Mist, " premiered by the Allentown Symphony in 2008, will have its New York premiere in October 2015.
Awards Diane Wittry has received include the national Helen M. Thompson Award from the League of American Orchestras, the USC Thornton School of Music Outstanding Alumnus Award, the Gold Crown Award (Pasadena, CA), the Women of Excellence Award (Beaumont, TX), and the Arts Ovation Award and the Woman of Distinction Award (Allentown, PA.)
---
2024 TBA
---
Previous Schadt String Competition Judges
2022 - Violin
Finals Judges: Ani Kavafian, Danielle Belen, Kelly Hall-Tompkins
Prelim Judges: Elena Chernova Davis, Mitchell Newman
2020 - Cello
Finals Judges: Jesús Castro-Balbi', Richard Weiss
Prelim Judges: Susannah Chapman, Sarah Kim
2018 - Violin
Finals Judges: Janet Sung, Joel Smirnoff, Inna Nedorezov
Prelim Judges: Carmit Zori, Francesca DePasquale

2017 - Guitar
Finals Judges: Benjamin Verdery, Julian Gray
Prelim Judges: Mark Delpriora, Joanne Castellani
2016 - Cello
Finals Judges: Richard Aaron, Natasha Brofsky, David Moulton
Prelim Judges: Wolfram Koessel, Ann Martindale Williams
2015 - Violin
Finals Judges: Ilya Kaler, James Buswell
Prelim Judges: Ann Setzer, Yi-Wen Jiang

2014 - Guitar
Finals Judges: Ernesto Bitetti, David Tanenbaum
Prelim Judges: Michael Newman, Laura Oltman
2013 - Cello
Finals Judges: Matt Haimovitz, Alan Harris
Prelim Judges: Michael Mermagen, Tom Rosenberg
2012 - Violin
Finals Judges: Charles Castleman, Nicholas Mann
Prelim Judges: Eduard Schmieder, Eliezer Gutman
2011 - Guitar
Finals Judges: Sergio Assad, William Kanengiser
Prelim Judges: Denis Azabagic, Douglas Rubio
2010 - Cello
Finals Judges: Fred Sherry, Nathaniel Rosen
Prelim Judges: Jonathan Spitz, Alison Wells
2009 - Violin
Finals Judges: David Cerone, Robert Lipsett
Prelim Judges: James Lyon, Deborah Buck
2008 - Guitar
Finals Judges: James Smith, David Starobin
Prelim Judges: David Burgess, Anton Del Forno
2007 - Cello
Finals Judges: Allison Eldredge, Stephen Framil
Prelim Judges: Ulrich Boeckheler, Paul Tobias
2006 - Violin
Finals Judges: Aaron Rosand, Pamela Frank
Prelim Judges: Lucie Robert, Eliezer Gutman
2005 - Guitar
Finals Judges: Nicholas Goluses, David Starobin, John Arnold
Prelim Judges: Peter Fletcher, Robert Trent

2004 - Cello
Finals Judges: Norman Fischer, Peter Wiley
Prelim Judges: Minhye Clara Kim, Julia Lichten
2003 - Violin
Finals Judges: Sidney Harth, Almita Vamos
Prelim Judges: Dr. Chin Kim, Carmit Zori
2002 - Guitar
Finals Judges: Bruce Holzman, Jorge Caballero, John Arnold
Prelim Judges: Dr. Pablo Cohen, Laura Oltman
2001 - Cello
Finals Judges: Richard Aaron, Sharon Robinson, David Moulton
Prelim Judges: Emilio W Colón, Jeffrey Solow
2000 - Violin
Finals Judges: Victor Danchenko, Stephanie Chase
Prelim Judges: Masao Kawasaki, Julie Rosenfeld
1999 - Guitar
Finals Judges: Carlos Barbosa-Lima, David Leisner
Prelim Judges: Jorge Caballero, Julian Gray
1998 - Cello
Finals Judges: Lorne Munroe, Nathaniel Rosen
Prelim Judges: Orlando Cole, Paul Tobias

1997 - Violin
Finals Judges: William De Pasquale, Zvi Zeitlin
Prelim Judges: Ann Setzer, Victor Danchenko