national-schadt-string-competition
Judges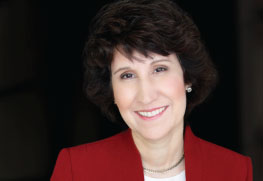 DIANE WITTRY — MUSIC DIRECTOR/CONDUCTOR | ALLENTOWN SYMPHONY ORCHESTRA
Diane Wittry is one of the foremost woman conductors in the US today. Frequently engaged as a guest conductor, she has led symphonic performances in more than 10 countries and throughout the U.S. She has worked with conductors Michael Tilson Thomas, Pierre Boulez, and Daniel Lewis, among others, and has been profiled in the New York Times.
The Allentown Symphony Association appointed Diane Wittry as its third Music Director and Conductor in 1995. Under her artistic leadership in the last 20 years, the Orchestra has risen to increasing standards of excellence, performing exciting music with passion and dedication, and winning the prestigious national "American Prize" for artistic quality in 2014.
During her tenure with the ASO, she has built a well-earned reputation for her innovative style of multi-media programming that uses other art forms to enhance the concert experience. Diane has expanded the concert series and developed outreach programs such as the Schadt National String Competition, Young Musicians String Festival, Phantasy Symphony for amateur musicians, Conducting Fellows Program, ASO Annual Youth and Family Concerts, Meet the Artists brown bag talks, and the Allentown Symphony Chorus.
In addition to her work with the ASO, Diane Wittry has served as the Associate Conductor of the renowned Ojai Music Festival (CA); the Artistic Director of the International Music Program with the Sarajevo Philharmonic, Bosnia; and Music Director and Conductor of the Symphony of Southeast Texas, the Norwalk Symphony (CT), and the Ridgewood Symphony (NJ).
Wittry is an award winning author, composer, and teacher. Her two books, Beyond the Baton, and Baton Basics-Communicating Music through Gestures, have become standards in the field. Hundreds of conductors from all over the world have studied conducting with her, and she regularly gives presentations at the Juilliard School of Music, the Curtis Institute, the Manhattan School of Music, and for the League of American Orchestras and the Conductors Guild National Conferences. Next January, Wittry will be the featured conducting teacher for the CODA National Conference (College Orchestra Director's Association).
As a composer, Diane Wittry's compositions are published by Theodore Presser Company. Her pieces have been performed and recorded by orchestras in the United States and Europe. Wittry's composition "Mist, " premiered by the Allentown Symphony in 2008, will have its New York premiere in October 2015.
Awards Diane Wittry has received include the national Helen M. Thompson Award from the League of American Orchestras, the USC Thornton School of Music Outstanding Alumnus Award, the Gold Crown Award (Pasadena, CA), the Women of Excellence Award (Beaumont, TX), and the Arts Ovation Award and the Woman of Distinction Award (Allentown, PA.)
---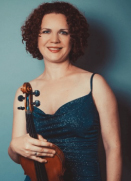 ELENA CHERNOVA DAVIS — PRELIM JUDGE
Prizewinner of the Aleksander Glazunov International Competition (Paris), Dr. Elena Chernova-Davis has enjoyed a career as soloist, chamber musician, and concertmaster in her native Uzbekistan and throughout the United States. After graduating with honors as a full-scholarship student from the Tashkent State Conservatory, she came to the United States to continue her studies with Elmar Oliveira and Shmuel Ashkenasi.
She is a recipient of the Concertmaster Fellowship and the Irene Alm Memorial Award for excellence in performance and scholarly research, and has worked with conductors such as Bernard Haitink, Esa Pekka-Salonen, Gerard Schwarz, Miguel Harth-Bedoya, and Jeffrey Tate. Collaborating with various New York ensembles including musicians from the Orchestra of St. Luke's and the Orpheus Chamber Orchestra, Metropolitan Opera Orchestra, and the New Jersey Symphony, her performing venues include Carnegie Hall's Isaac Stern Auditorium, Alice Tully Hall at Lincoln Center, Le Poisson Rouge, Madison Square Garden, and Radio City Music Hall.
An avid chamber musician, Chernova-Davis has organized and performed in faculty chamber music recitals at Rutgers University with guest performers from the faculties of Montclair State University, Manhattan School of Music, Mannes School of Music, and Eastman School of Music. She regularly performs with the Riverside Chamber Players, Con Vivo Music, and the Pedro Giraudo Tango Ensemble.
As a passionate and dedicated teacher, her philosophy is to guide development and tailor an individual approach to each student that encourages growth, curiosity and motivation. She is currently on the faculty at Mason Gross School of the Arts, where she lectures in violin performance and chamber music.
---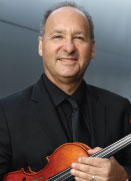 MITCHELL NEWMAN — PRELIM JUDGE
Violinist Mitchell Newman is a native of Los Angeles and joined the Los Angeles Philharmonic in 1987. After studies with Philharmonic violist David Stockhammer he attended the Curtis Institute of Music studying with David Cerone, Yumi Ninomiya and Aaron Rosand.
Mr. Newman is a regular participant on the LA Phil's Chamber Music and Green Umbrella Series. He has had the opportunity to play the Mendelssohn Octet with Joshua Bell and the Thomas Ades Piano Quintet with the composer playing piano. Mr. Newman can be heard on Grammy-winning Southwest Chamber Music's recording of the 1st and 3rd String Quartets of Carlos Chavez. He as also recorded the music of Eric Zeisl for Harmonia Mundi and Stories from My Life by Los Angeles composer Russell Steinberg. In recognition of his producing fundraising chamber music concerts for Mental Health America Long Beach he was named a Mental Health Hero by the California State Senate in 2010
Currently, Mr. Newman teaches privately and an orchestra repertoire class for violinists at The Curtis Institute of Music. Each year he produces a concert for the Los Angeles Philharmonic featuring YOLA students and Philharmonic members playing together. He also is a volunteer for People Assisting the Homeless and Street Symphony and Street Symphony, scheduling small ensemble concerts at apartment buildings run by PATH in a series called Coming Home to Music. He is thrilled to have found and encouraged musical talent in the PATH community and has performed music by it's residents. He also travels occasionally to work with young people at the Benning Academy, a program providing instruments and lessons to children of all backgrounds in Ensenada and Cuernavaca, Mexico.
Mr. Newman plays an Eric Benning violin made in 2016. He lives with his wife, Tricia and their crazy Border Collie, Reese.
---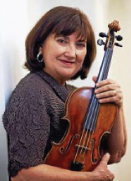 ANI KAVAFIAN — FINALS JUDGE
Violinist Ani Kavafian enjoys a prolific career as a soloist, recitalist, and chamber musician. She has performed with virtually all of America's leading orchestras in major venues across the country, has premiered and recorded a number of works written for her, and has been featured on many network and PBS television music specials. Kavafian is a member of the Trio da Salo and the Kavafian-Schub-Shifrin Trio and tours internationally as an artist-member of the Chamber Music Society of Lincoln Center. She also appears frequently in performance with her sister, violinist and violist Ida Kavafian.
At Yale, Kavafian teaches a studio of graduate-level violin students, coaches chamber ensembles, and frequently performs on Yale's Faculty Artist Series and Yale in New York series. She regularly teaches and performs at several music festivals, including the Norfolk Chamber Music Festival/Yale Summer School of Music, the Heifetz International Institute, Sarasota Music Festival, and the Meadowmount School of Music.
Born in Istanbul, Turkey, of Armenian heritage, Kavafian began piano lessons at age 3. At age 9, in the United States, she began studying violin with Ara Zerounian and eventually with Mischa Mischakoff. She went on to study violin at the Juilliard School with Ivan Galamian, eventually earning a master of music degree with highest honors. She plays the 1736 Muir McKenzie Stradivarius violin.
Performances
New York Philharmonic, Philadelphia Orchestra, Cleveland Symphony Orchestra, Los Angeles Chamber Orchestra, Detroit Symphony Orchestra, San Francisco Symphony Orchestra, Seattle Symphony, New Haven Symphony Orchestra, Bravo! Vail Valley Music Festival, Music from Angel Fire Festival.
---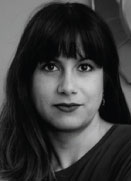 DANIELLE BELEN — FINALS JUDGE

Associate Professor of Violin at the University of Michigan School of Music, Theatre & Dance in Ann Arbor, Danielle Belen is already making a name for herself as a seasoned pedagogue with a strong studio of young artists. Her students have won major prizes in national and international competitions including the Menuhin, Stulberg and Klein competitions, as well as being accepted into major conservatories and universities across the country.
Winner of the 2008 Sphinx Competition, Ms. Belen has appeared as a soloist with the Pittsburgh, Atlanta, Nashville and San Francisco Symphonies, the Boston Pops, and the Florida and Cleveland Orchestras. Zachary Lewis from the Cleveland Plain Dealer wrote "Violinist Danielle Belen... captivated every ear with an assured, impassioned performance of Ravel's "Tzigane," knocking off the daunting showpiece as if it were a trifle."
Ms. Belen released her debut Naxos recording of works by living composer Lawrence Dillon in 2009 to much acclaim. Soon after, she commissioned "Multiplicity", a piece by Dillon for six virtuoso violins which she premiered along with her students.
A graduate of the USC Thornton School of Music and the Colburn Conservatory in Los Angeles, Ms. Belen joined the faculty of the Colburn School in 2008. In addition to maintaining her own violin studio, she was the teaching assistant to renowned pedagogue Robert Lipsett. During that time, Ms. Belen also served as the Director of the Ed and Mari Chamber Music Institute at the Colburn School of Performing Arts.
In 2010, Ms. Belen founded Center Stage Strings, a summer camp and performance festival for gifted young musicians in central California. After gaining national attention, CSS moved to the campus of The University of Michigan in Ann Arbor as part of MPulse, a summer program at the School of Music, Theatre and Dance. As the Artistic Director and head of the violin faculty, she has attracted students and seasoned artists from around the world. Lynn Harrell, James Ehnes, Arnold Steinhardt, Sarah Chang, William Hagen, Rohan de Silva and Stefan Jackiw have joined to perform in support of the program
As the winner of the 2014 Sphinx Medal of Excellence, Ms. Belen performed for Justice Sonia Sotomayor and her guests at the Supreme Court in Washington DC, where she was awarded a $50,000 career grant. In turn, she used that money towards a matching campaign for Center Stage Strings, doubling the amount into $100,000 for student scholarships. Ms. Belen plays on a violin made in Mantua, Italy by Stefano Scarampella.
---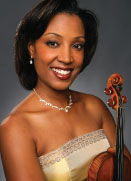 KELLY HALL-TOMPKINS — FINALS JUDGE

Winner of a Naumburg International Violin Competition Honorarium Prize and featured in the Smithsonian Museum for African-American History, Ms. Hall-Tompkins is a violin soloist entrepreneur who has been acclaimed by the New York Times as "the versatile violinist who makes the music come alive," for her "tonal mastery" (BBC Music Magazine) and as New York Times "New Yorker of the Year." She has appeared as co-soloist in Carnegie Hall with Glenn Dicterow and conductor Leonard Slatkin, in London at Queen Elizabeth Hall, at Lincoln Center and with the Symphonies of Baltimore, Dallas, Jacksonville, Oakland, recitals in Paris, New York, Toronto, Washington, Chicago, and festivals of Tanglewood, Ravinia, Santa Fe, France, Germany and Italy. She was "Fiddler"/Violin Soloist of the Grammy/Tony-nominated Broadway production of Fiddler on the Roof. Inspired by her experience, she commissioned and developed the first ever Fiddler solo disc of all new arrangements, "The Fiddler Expanding Tradition," which is featured in the upcoming new documentary "Fiddler: A Miracle of Miracles" on the 55-year history of the musical. Actively performing virtually throughout the pandemic, numerous projects include premiering 4 pieces written for her, creating and/or been invited to participate in unique collaborations including with Tony-nominated actor Daniel Watts, aerial dancer Alexandra Peter, Frisson Films, Gil Shaham's Gilharmonic, Routledge press as contributing author for a new book on Music and Human Rights and with WQXR as part of the inaugural Artist Propulsion Lab. As founder of Music Kitchen-Food for the Soul, Kelly Hall-Tompkins is a pioneer of social justice in classical music, bringing top artists in over 100 concerts in homeless shelters coast to coast from New York to Los Angeles, and in internationally in Paris, France. Music Kitchen commissioned and will present the World Premiere of the Forgotten Voices Song Cycle in Association with Carnegie Hall.
---
Previous Schadt String Competition Judges
2020 - Cello
Finals Judges: Jesús Castro-Balbi', Richard Weiss
Prelim Judges: Susannah Chapman, Sarah Kim
2018 - Violin
Finals Judges: Janet Sung, Joel Smirnoff, Inna Nedorezov
Prelim Judges: Carmit Zori, Francesca DePasquale

2017 - Guitar
Finals Judges: Benjamin Verdery, Julian Gray
Prelim Judges: Mark Delpriora, Joanne Castellani
2016 - Cello
Finals Judges: Richard Aaron, Natasha Brofsky, David Moulton
Prelim Judges: Wolfram Koessel, Ann Martindale Williams
2015 - Violin
Finals Judges: Ilya Kaler, James Buswell
Prelim Judges: Ann Setzer, Yi-Wen Jiang

2014 - Guitar
Finals Judges: Ernesto Bitetti, David Tanenbaum
Prelim Judges: Michael Newman, Laura Oltman
2013 - Cello
Finals Judges: Matt Haimovitz, Alan Harris
Prelim Judges: Michael Mermagen, Tom Rosenberg
2012 - Violin
Finals Judges: Charles Castleman, Nicholas Mann
Prelim Judges: Eduard Schmieder, Eliezer Gutman
2011 - Guitar
Finals Judges: Sergio Assad, William Kanengiser
Prelim Judges: Denis Azabagic, Douglas Rubio
2010 - Cello
Finals Judges: Fred Sherry, Nathaniel Rosen
Prelim Judges: Jonathan Spitz, Alison Wells
2009 - Violin
Finals Judges: David Cerone, Robert Lipsett
Prelim Judges: James Lyon, Deborah Buck
2008 - Guitar
Finals Judges: James Smith, David Starobin
Prelim Judges: David Burgess, Anton Del Forno
2007 - Cello
Finals Judges: Allison Eldredge, Stephen Framil
Prelim Judges: Ulrich Boeckheler, Paul Tobias
2006 - Violin
Finals Judges: Aaron Rosand, Pamela Frank
Prelim Judges: Lucie Robert, Eliezer Gutman
2005 - Guitar
Finals Judges: Nicholas Goluses, David Starobin, John Arnold
Prelim Judges: Peter Fletcher, Robert Trent

2004 - Cello
Finals Judges: Norman Fischer, Peter Wiley
Prelim Judges: Minhye Clara Kim, Julia Lichten
2003 - Violin
Finals Judges: Sidney Harth, Almita Vamos
Prelim Judges: Dr. Chin Kim, Carmit Zori
2002 - Guitar
Finals Judges: Bruce Holzman, Jorge Caballero, John Arnold
Prelim Judges: Dr. Pablo Cohen, Laura Oltman
2001 - Cello
Finals Judges: Richard Aaron, Sharon Robinson, David Moulton
Prelim Judges: Emilio W Colón, Jeffrey Solow
2000 - Violin
Finals Judges: Victor Danchenko, Stephanie Chase
Prelim Judges: Masao Kawasaki, Julie Rosenfeld
1999 - Guitar
Finals Judges: Carlos Barbosa-Lima, David Leisner
Prelim Judges: Jorge Caballero, Julian Gray
1998 - Cello
Finals Judges: Lorne Munroe, Nathaniel Rosen
Prelim Judges: Orlando Cole, Paul Tobias

1997 - Violin
Finals Judges: William De Pasquale, Zvi Zeitlin
Prelim Judges: Ann Setzer, Victor Danchenko