EL SISTEMA LEHIGH VALLEY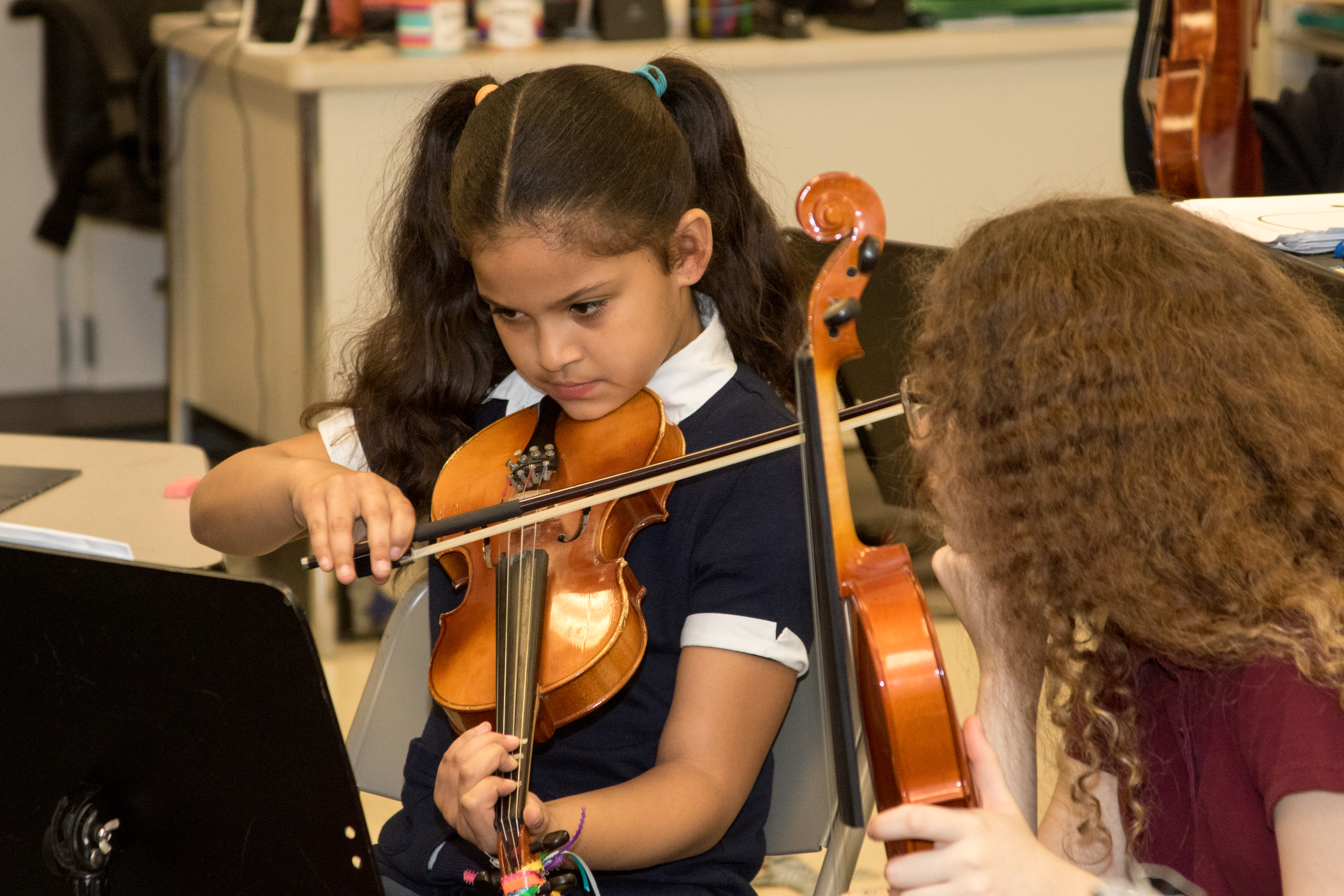 El Sistema Lehigh Valley, a program of the Allentown Symphony Association, brings underserved and special needs youth a free opportunity to develop life skills learned by participating in high-quality daily music instruction, large ensemble experience and performances, and academic tutoring within a safe and nurturing environment. Participants will develop discipline, the ability to set and achieve long-term goals, and a sense of social responsibility inside a community that cherishes creativity, imagination, and music. This will empower the Lehigh Valley community when their young artists, respective families, and community members come together to celebrate the achievement of their youths.

An Overview

El Sistema Lehigh Valley (ESLV) at Roosevelt Elementary School is a free music education program made possible through the Allentown Symphony Association's collaboration with the Allentown School District. ESLV provides all participating students with intensive afterschool orchestral instrumental instruction, choir instruction, academic tutoring, and an after-school snack. The rich music curriculum creates a cooperative, fun, a nurturing environment for the children to explore their creativity as individuals and as a large ensemble.

In combination with the impressive number after-school opportunities available to the students and community members through Roosevelt Elementary & United Way, ESLV will help make Roosevelt a community center for joyful music making and will eventually grow to serve hundreds of students in the community.

Participation and use of instruments is free to all students as long as they uphold their contract to care for the instrument, practice and participate in ESLV programming, and academic tutoring.