Holiday Concert-Spotlight Chorus Audition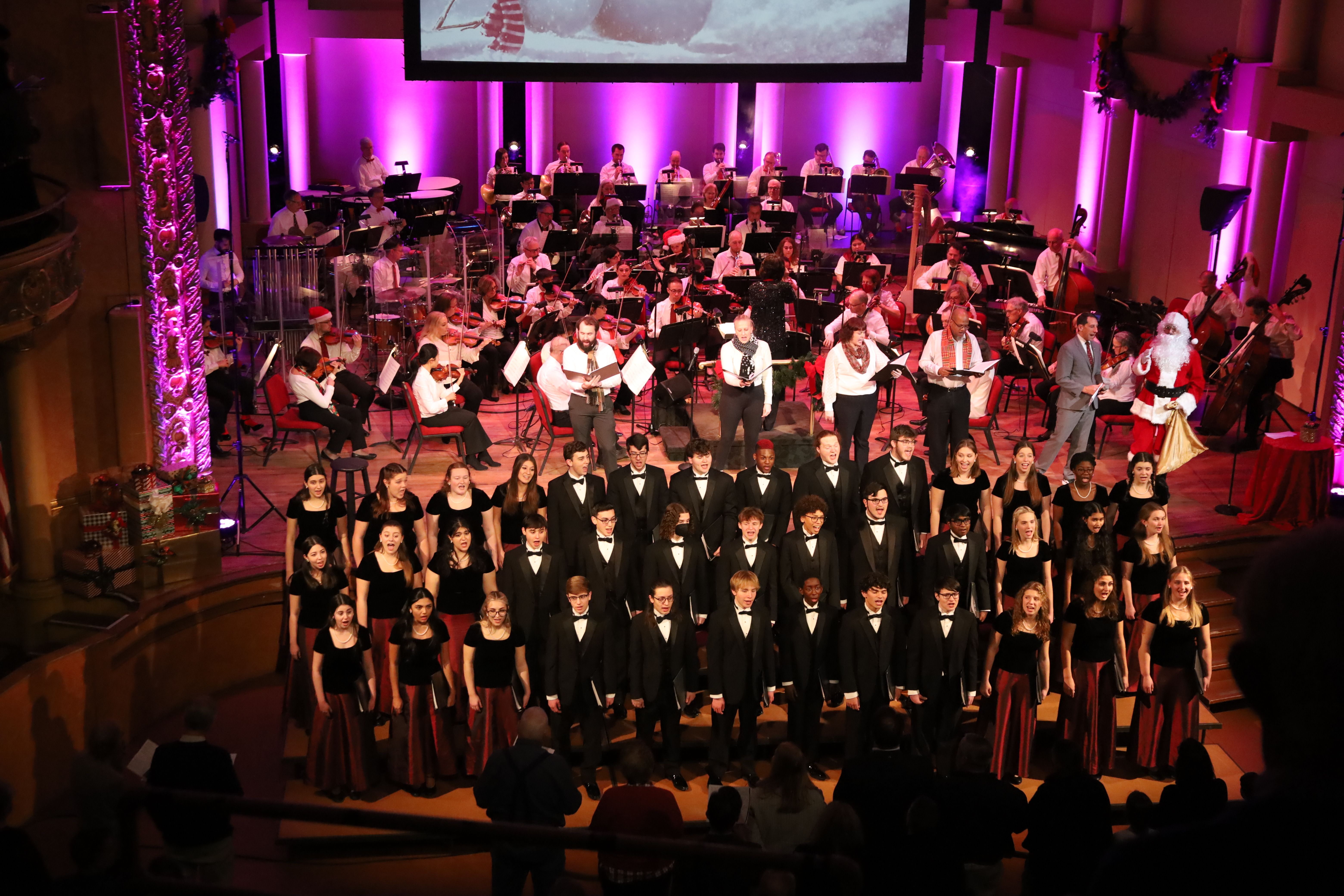 The Allentown Symphony Orchestra, and Conductor, Diane Wittry, invite you to submit a recording of a performance of your Chorus for consideration to be the "Spotlight Chorus" for the 2023 Holiday Pops Concerts on Saturday December 16, 2023.
TERMS AND CONDITIONS
1. Chorus must be within a 50 mile radius of Allentown, PA
2. Eligible School Choirs - Elementary, Middle School, High School, College, Community Choirs, and Church Choirs
3. Application Deadline: June 1, 2023
4. The Chorus must be available for all rehearsals and concerts, including both performances on 12/16/2023 and the Snow Date, 12/17/2023.
5. Chorus members are responsible for their own transportation to, and parking at, Miller Symphony Hall, 23 North 6th Street, Allentown, PA.
SCHEDULE:
Date/Time
Activity
TBD, Week of Dec 4-8, or Dec 11-12
Visit by Diane Wittry with the Chorus
Thursday Dec. 14, 2023
(between 5-10pm, TBD)
Tech and Staging rehearsal at Miller Symphony Hall, 23 N 6th Street Allentown, PA 18101
Friday Dec 14, 2023 , 7-10pm.
Dress Rehearsal with Orchestra 7:00pm - 10:00pm at MSH
Saturday Dec 16, 2023, 2:00pm
Concert #1 at MSH
Saturday Dec 16, 2023, 7:30pm
Concert #2 at MSH
Sunday Dec 17, 2023
Hold for snow date
Frequently Asked Questions:
Repertoire to be mutually decided upon by Diane Wittry and selected Chorus Director.
Allentown Symphony Association will provide the music.
$200 honorarium for the chorus and 1 complimentary Ticket for each Chorus member.