Event Calendar

ASO Family Concert: THE MOZART EXPERIENCE
Saturday, February 26, 2022, 2:00 pm

Due to a water pipe break and subsequent damage in the offices of Miller Symphony Hall, we have made the difficult decision to postpone this weekend's performance of ASO FAMILY CONCERT: THE MOZART EXPERIENCE on Saturday, February 26, 2022. A new date will be announced soon.
All tickets previously purchased will be honored on the new date. If you have any questions, please email the Box Office at info@allentownsymphony.org.
It saddens all of us that this has happened. We know you were looking forward to this concert with your family and we were looking forward to welcoming you to Miller Symphony Hall.
As we navigate this new challenge, thank you for your patience and understanding.
---
Diane Wittry, Music Director/Conductor
Jonathan Clark, horn
Erik Tofte, baritone
Maggie Petersen, Magic Circle Mime Company
Douglas MacIntyre, Magic Circle Mime Company
---
"The Mozart Experience" is the second of two programs created and performed by the Magic Circle Mime Co. for the Mostly Mozart Festival at Lincoln Center. A mischievous street musician finds herself thrust into the role of Mozart in this concert program for chamber orchestra. Presented by the conductor with opportunities and dilemmas similar to those faced by Mozart, the street musician slowly evolves into a modern-day Mozart. From extravagant youth to the appearance of the apocalyptic "mysterious stranger," the audience experiences Mozart's life as a musical, human adventure.
Share the genius of Mozart and inspire the children in your life! The perfect introduction to some of the most perfect music ever composed: "Eine Kleine Nachtmusik," Symphony No. 40, "The Magic Flute" and more.
---
P R O G R A M
WOLFGANG AMADEUS MOZART (1756-1791)
Twelve Variations on "Ah! vous dirai-je, Maman"
("Ah! Let me tell you, Mama")
Maggie Petersen, Piano Soloist
Two selections from The Magic Flute
Overture
"Der Vogelfänger bin ich ja"
(Papageno's Song: "I'm the Bird Catcher")
Erik Tofte, Baritone Soloist

Movement III (Rondo: Allegto) from
Horn Concerto No. 3 in E-flat major
Jonathan Clark, French Horn Soloist
Movement I (Allegro) from
Eine kleine Nachtmusik
(Serenade No. 13 in G major)
Overture to Don Giovanni
Movement IV (Molto allegro)
from Symphony No. 41 in C major, "Jupiter"
---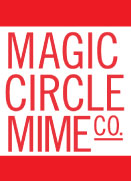 MAGIC CIRCLE MIME COMPANY
Biography
---
Financial Support for the ASO Family Concert also provided by:
FLORENCE Y. FLACH MUSIC FUND
RUTH P. SERUGA TRUST
CRAYOLA