Event Calendar

The Allentown Band presents "The Twenties Roar!"
Sunday, May 03, 2020, 3:00 pm
The Allentown Band presents "The Twenties Roar!" featuring music from the 1920s including George Gershwin's "Rhapsody in Blue," with Joanne Pearce Martin, Principal Keyboardist with the LA Philharmonic. Conductor Ronald Demkee will share the podium with Guest Conductor Loras Schissel, Virginia Grand Military Band. The band will be joined by 50 advanced high school musicians who will play Side by Side with the Allentown Band for the second half of the concert.
---
Tickets will be available at the door.
For information on tickets, please call 610-434-7026.
---
P R O G R A M
Part 1
William Pruyn Prologue/Star Spangled Banner
George Gershwin/Barker Strike up the Band
George Gershwin/Hunsberger Rhapsody in Blue
Joanne Pearce Martin, Piano
Ronald Demkee, Conducting
Jerome Kern/Sousa Look for the Silver Lining and some extra wadding [1922]
Henry Hadley/ M.L. Lake Pierrot and Pierrette
Loras Schissel, Conducting
Part 2
arr. Donald Hunsberger Dancin into the 20's
Picalilli Rag, Richard's Tango, Hunkatin Rag
Ronald Demkee, Conducting
Ferde Grofé Mardi Gras from "Mississippi Suite"
John Phillip Sousa Comrades of the Legion
Loras Schissel, Conducting
John Phillip Sousa Stars and Stripes Forever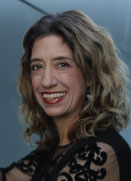 Joanne Pearce Martin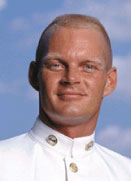 Loras Schissel