Event Calendar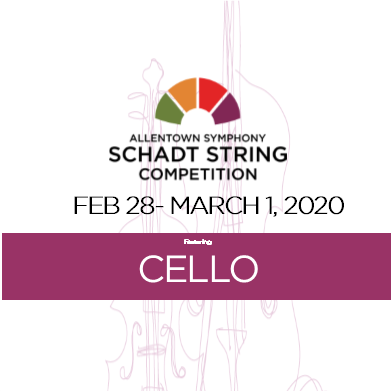 2020 SCHADT STRING COMPETITION FINALS
Sunday, March 01, 2020, 2:00 pm
23rd Annual Schadt String Competition
Come see and hear the best talent from around the world as they vie for the $12,000 prize!
The Schadt String Competition is the biennial national solo string competition of the Allentown Symphony Orchestra. Begun in 1997 following a bequest to the Allentown Symphony Association from Edwin H. and Leigh W. Schadt, the competition alternates biannually between violin and cello. The First Prize includes a cash award of $12,000 including a solo concerto engagement with the Allentown Symphony Orchestra during the season following each competition.
This event is FREE and open to the public!
CLICK HERE to view a list of past winneres and more information about the competition.
Sponsored by the SCHADT STRING TRUST