Event Calendar

THE PASSION OF CARMEN
Sunday, February 11, 2024, 2:00 pm
Subscriptions are on sale now.

---
Tone poem for viola, cello and orchestra or virtuoso concerto? You decide! Inspired by the original novel by Cervantes, Don Quixote is Strauss' large orchestra variations on a knightly character. Promiscuous Don Giovanni abuses and outrages everyone before coming to a demon-filled end. Naive Don José is seduced by the fiery Carmen. Dragged into depravity he finally kills her in furious rage. Love and passion inspire the greatest music of romance to ever appear on the opera stage. Romance. Passion. Happily, ever after? Not so much. Regardless, the Allentown Symphony will delight in performing the overture to Don Giovanni by Mozart and selections from Bizet's operatic masterpiece Carmen.
---
Diane Wittry, conductor
Luigi Piovano, cello
Cynthia Phelps, viola
R. STRAUSS Don Quixote
MOZART Overture to Don Giovanni
BIZET Carmen – Suites 1 & 2
---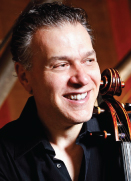 Luigi Piovano Bio
Luigi Piovano was awarded his cello diploma with top marks cum laude at seventeen, having studied with Radu Aldulescu, and went on to graduate also in cello and chamber music from the European Conservatoire in Paris.
For several years he played in the Michelangelo Quartet and was first cello in the Concerto Italiano ensemble, under Rinaldo Alessandrini. In 1999 he was selected by Maurizio Pollini to take part in the "Progetto Pollini" at the Salzburg Festival, with repeat performances at Carnegie Hall, in Tokyo and in Rome. He has appeared regularly at the Newport Festival (USA).
He has given chamber music concerts with artists of the calibre of Maurizio Pollini, Wolfgang Sawallisch, Myung-Whun Chung, Alexander Lonquich, Dmitry Sitkovetsky, Leonidas Kavakos, Veronika Eberle, Katia and Marielle Labeque, Nikolay Lugansky and Malcolm Bilson. Since 2007 he has appeared regularly in duo with Antonio Pappano and from 2009-2019 played with the Latitude 41 Trio.
He has made solo appearances with leading orchestras around the world – Tokyo Philharmonic, New Japan Philharmonic, Accademia di Santa Cecilia, Seoul Philharmonic, Orchestre Symphonique de Montréal – under the baton of such conductors as Chung, Nagano, Pletnev, Boreyko, Menuhin, Bellugi.
In 2018 he toured Japan to rapturous applause playing Isang Yun's Concerto with the Japan Philharmonic at Suntory Hall, Dvořák's Concerto with the Kyoto Symphony conducted by Gianluigi Gelmetti and the Saint-Saëns Concerto with the Hyogo PAC Orchestra.
Upcoming engagements include concerts in duo with Antonio Pappano in Essen and Florence and Tchaikovsy's Variations on a Rococo Theme in Rome with l'Orchestra dell'Accademia di Santa Cecilia.
He has been the Orchestra dell'Accademia Nazionale di Santa Cecilia's first principal cello soloist for more than twenty years.
Recent recordings include the six Bach Suites, Saint-Saëns' complete works for cello and, with Latitude 41, a CD of music by Schubert and two trios by Saint-Saëns, all for Eloquentia. In 2012 Nimbus released Piovano's recording of the Goldberg Variations for string trio with Dmitry Sitkovetsky and Yuri Zhislin.
In September 2020, for the Arcana label, Antonio Pappano and Luigi Piovano released their first CD in duo together playing the two Brahms Sonatas and the Romanze op. 72 by Martucci.
Luigi Piovano plays a cello Francesco Ruggeri "detto il Per" (Cremona, 1692) on generous loan from Francesco Micheli.
Since 2002 Piovano has dedicated more and more time to conducting. Since 2012 he has been Musical Director of the Orchestra ICO della Magna Grecia in Taranto and has collaborated regularly with the Archi di Santa Cecilia, with whom he has already made 6 CDs.
Upcoming new projects include Tosca from the podium at the Teatro Bellini, Catania in 2021, and a concert conducting the Mozarteum, Salzburg, in 2022.
---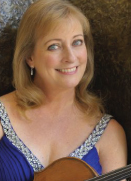 Cynthia Phelps Bio
Ms. Phelps performs throughout the world as soloist with orchestras, including the Minnesota Orchestra, Shanghai, San Diego, Santa Barbara, Eastern Music Festival and Vermont Symphonies, Orquesta Sinfonica de Bilbao, and Rochester and Hong Kong Philharmonic among others. World-wide, her electrifying solo appearances with the New York Philharmonic garner raves; they have included Berlioz's Harold in Italy, the Bartok Viola Concerto, Strauss's Don Quixote, the Benjamin Lees Concerto for String Quartet, the premiere of a concerto written for her by Sofia Gubaidulina and most recently, the premiere of a new concerto by the young composer Julia Adolphe written for her. She has appeared as soloist with the orchestra across the globe, including Vienna's Musikverein, London's Royal Festival Hall, and the Concertgebouw in Amsterdam among others.
She has become a familiar and much-admired figure at the world's foremost concert venues, appearing in recital in Paris, Rome, Los Angeles, Boston and Washington, at New York's Alice Tully Hall, London's Wigmore Hall, St. David's Hall in Cardiff, Wales, as well as in jails, hospitals, and drug rehab centers worldwide. A compelling performer of traditional works, she's also an advocate of the music of our time, including premieres by Larry Lipkis, for piano quintet and solo viola, and two works by Stephen Paulus, one solo and one commissioned for her by the Tucson Winter Chamber Music Festival for viola and the American String Quartet and for piano quintet.
She has collaborated with such artists as Itzhak Perlman, Pinchas Zukerman, Yo-Yo Ma, Lynn Harrell, and Yefim Bronfman, among others. A much sought-after chamber musician, she performs regularly with the Chamber Music Society of Lincoln Center, the Boston Chamber Music Society, the Guarneri, American, Brentano, St. Lawrence and Prague String Quartets, and the Kalichstein-Robinson-Laredo Trio. She has appeared at the Mostly Mozart, Marlboro, Ravinia, La Jolla, Bravo! Colorado, Santa Fe, and Seattle Festivals, as well as in Europe at the Naples, Cremona, and Schleswig-Holstein Festivals. She is a founding member of the chamber group Les Amies, a flute-harp-viola trio formed with harpist Nancy Allen and flutist Carol Wincenc, and a member of the newly-formed New York Philharmonic String Quartet. She has also been heard on National Public Radio's St. Paul Sunday Morning, Radio France, and RAI in Italy, and has been featured on The MacNeil/Lehrer News Hour, Live from Lincoln Center, and CBS Sunday Morning.
A devoted educator, Ms. Phelps is on the faculty of The Juilliard School, Mannes and the Music Academy of the West. Her most recent album, for flute, viola, and harp, on Telarc, was nominated for a Grammy Award. Her debut solo recording is on Cala Records, and she can also be heard on the Marlboro Recording Society, Polyvideo, Nuova Era, Virgin Classics, and Koch, and New York Philharmonic labels.
---