Event Calendar

El Sistema Lehigh Valley Holiday Concert
Tuesday, December 13, 2022, 6:30 pm
SOUNDS OF THE SEASON
A Celebration of Culture and Tradition
This FREE concert will be held at Roosevelt Elementary School, located at 210 W Susquehanna Street in Allentown.
Street parking is available on both sides of South 2nd Street, as well as the locations shown in the image below.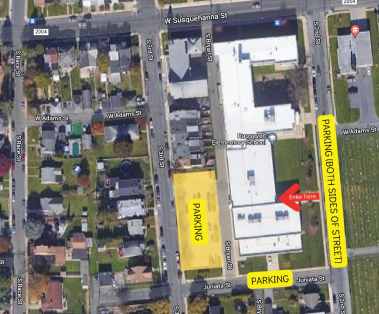 Please give the El Sistema kids the best gift of all, a chance to shine in front of you and other ardent supporters. We hope that you will be able to join us!
El Sistema parents and volunteers will also be holding a bake sale at the concert, all proceeds of which will go to El Sistema Lehigh Valley.
If you wish to contribute an item, please fill out this form: Bake Sale Contribution Form