Event Calendar

The Thrill of the Orchestra
Saturday, February 25, 2023, 2:00 pm
ASO FAMILY CONCERT
Diane Wittry, conductor
Edward Pleasant, narrator
Frances Duffy, harp

A full symphony orchestra - and so many instruments! What is the sound particular to each instrument? How do they make that glorious sound? And what makes it so magical when they all play together? That's the thrill of the orchestra – for kids of every age – even adults!
---
Orchestra Lab - 12:30-1:30pm
HEY KIDS! Come and play with us before the Family Concert from 12:30-1:30 in the Rodale Room on the 3rd floor. Our Orchestra Lab is waiting for you with a "hands-on" introduction to a variety of musical experiments & instruments with a "scientist/musician" who explains and guides each activity and instrument's use. It's a great way to enhance your concert experience. It's FREE with your concert ticket!

---
P R OG R A M
PAUL DUKAS
Fanfare from La Péri (Brass Section)
RUSSELL PECK
The Thrill of the Orchestra (All Families and Instruments)
WILLIAM GRANT STILL
Ennanga: Allegro (String Section)
Frances Duffy, Harp Soloist
JOHN WILLIAMS
Harry Potter Suite: Nimbus 2000 (Woodwind Section)
PIOTR ILYICH TCHAIKOVSKY
Symphony No.4 in F minor, Mvt. III (Strings, Woodwinds, Brass)
ARTURO MARQUEZ
Conga del Fuego Nuevo (Full Orchestra + Percussion)
RUSSELLL PECK
The Thrill of the Orchestra
---

EDWARD PLEASANT
Edward Pleasant, baritone is recognized as one of the most versatile performers of his generation. Critically acclaimed in opera, stage, narration, recording, and musical theater, he has distinguished himself as an expressive singer and a gifted actor with brilliant comic timing and a luscious baritone voice. His voice has been heard in such prominent venues as David Geffen (Avery Fisher) Hall, Alice Tully Hall, Carnegie Hall, the Texas State Capitol and the White House.
Mr. Pleasant gained national attention when he appeared with the New York City Opera as Jake in Porgy and Bess, which included a first-time, Emmy-nominated Live from Lincoln Center telecast on PBS. He has reprised this and other roles both nationally and abroad.

Pleasant is also a professional storyteller who is in high demand as an orchestral narrator. He has narrated the perennial children's favorites Peter and the Wolf, Carnival of the Animals, Tubby the Tuba, Russell Peck's The Thrill of the Orchestra and most recently a new work, Uzu and Muzu from Kakaruzu by Avner Dorman.

Mr. Pleasant is a also recording artist who can be heard in operatic arias and in all three volumes of the Paragon Ragtime Orchestra's Black Manhattan recordings. These recordings highlight the works of prominent African-American composers of the Harlem Renaissance. A recording of the early music of Irving Berlin titled This is the Life! for New World Records, was lauded as "an engaging time capsule" by Opera News. He appears in the definitive recording of Scott Joplin's Treemonisha, which was noted in a New York Times article on prominent Black composers.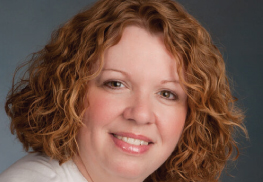 FRANCES DUFFY
Ms. Duffy is Principal Harp of the Wheeling and Allentown Symphony Orchestras and the Hudson Valley Philharmonic and also performs as second harp for the American Ballet Theatre orchestra at Lincoln Center. Most recently she finished a seven month engagement as harpist for the Broadway production of Wicked-the untold story of the Witches of Oz. Ms. Duffy has performed with the New York Philharmonic, the Baltimore Symphony, the Pittsburgh Symphony Orchestra, the New Jersey Symphony, the Albany Symphony and the Hartford Symphony under conductors including Keith Lockhart, Kurt Masur, Charles Dutoit, and Lorin Maazel. She is an active free-lancer in the NY Metropolitan area, having served as harpist for the Radio City Christmas Spectacular, and playing Broadway shows such as My Fair Lady, Mel Brooks' The Producers, Beauty and the Beast, and The Fantasticks (both the original Sullivan St. Playhouse Production and the 2006 revival at the Snapple Theater in Times Square). In addition Ms. Duffy has served as harpist with the Paper Mill Playhouse, Pittsburgh Opera and Civic Light Opera and has also performed as Acting Principal harpist of the Pittsburgh Ballet Orchestra. As a soloist Ms. Duffy has performed concertos with the Hudson Valley Philharmonic, Wheeling Symphony, Pittsburgh Civic Orchestra, the Pennsylvania Sinfonia, the Altoona Symphony and the Lyric Orchestra. Career highlights include appearances as the first-ever harp soloist with the acclaimed River City Brass Band on their home subscription series and solo recitals in the NY metropolitan area at Carnegie's Weill Recital Hall, Merkin Concert Hall and the Trinity Concert Series at Trinity Church in downtown Manhattan. Ms. Duffy has toured the USA with the River City Brass Band in addition to performing with the Charleston Symphony and in the NYC area as a bass trombonist. She maintains teaching studios in her home and at the Thurnauer School of Music in Tenafly, NJ and has been on the faculty of the Brevard Music Center in North Carolina. In addition to teaching, Ms. Duffy is in demand as a chamber music collaborator and works with several chamber music groups including her Pittsburgh based group Trio Delevan, Linaria ensemble and harp and saxophone duo Magia with Christopher Creviston. Ms. Duffy received BFA and MM degrees in music performance from Carnegie Mellon University and a Master of Music in Orchestral Performance from the Manhattan School of Music. She recently received her DMA under the direction of André Tarantiles at Mason Gross School of the Arts at Rutgers University. Her teachers have included Kathleen Bride, Anne-Marguerite Michaud and Sarah Bullen. At the 50th Anniversary Conference of the American Harp Society in July, 2012 Ms. Duffy premiered a new work for harp and saxophone in New York City with saxophonist Christopher Creviston. Having served as president or officer for several local chapters, recent activities with the American Harp Society including judging the Anne Adams Scholarship Awards and being elected to the American Harp Society Foundation Board of Directors.
---



Other Foundation support by: THE MUSIC PERFORMANCE TRUST FUND | FLORENCE Y. FLACH MUSIC FUND | CHARLES H. HOCH FOUNDATION | BESSIE S. GRAHAM MUSIC FUND | RUTH P. SERUGA TRUST | GEORGE AND JUDITH ARANGIO FOUNDATION
---