ASO Subscriber Benefits
2017-2018 Subscriptions are now on sale!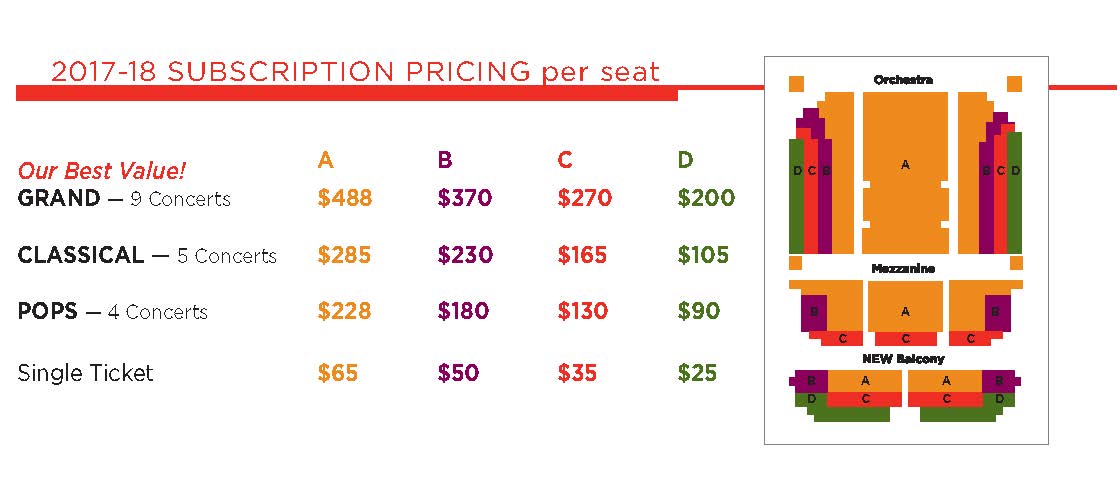 RENEW BY APRIL 15, 2017
to retain your seats from last season.
---
THE SUBSCRIBER ADVANTAGE!
Benefits of subscribing include advance ticket purchasing, priority seating, ticket insurance, renewal priviledges, and more!
Plus, NO FEES on subscriptions this season!
Call our Box Office at 610-432-6715 TODAY!
Best Prices
The more you spend, the more you save.
Best Seats
Guarantee your own reserved seats for the entire season.
First Choice of Renewal
Receive first choice of current seats or renew at a different location
Free Ticket Exchanges
Change your plans . . . exchange your tickets (within the series)
Advance Access & Special Savings
Buy advance tickets early for sure sell-out performances and receive 10% off additional tickets
Split Payment Option
Pay for half your subscription now, half later!
BECOME A SUPER SUBSCRIBER!
Make a tax-deductible donation of $100 or more with your subscription and you'll receive additional benefits:

Opening Night Reception
Celebrate with Diane Wittry and musicians of the orchestra.

Open Rehearsal
Receive an invitation to attend an open rehearsal.
CLICK HERE TO SEE CLASSICAL CONCERT SEASON

CLICK HERE TO SEE POPS CONCERT SEASON

Don't Delay . . . Subscribe today!