Allentown Symphony Chorus

ASO CHORUS SPONSOR:
Jill & Alfred Douglass III
in memory of Roberta Raker Hudders & William Strauss Hudders
The Allentown Symphony Chorus is a professional level chorus that will be featured at least once a year with the Allentown Symphony Orchestra. This chorus is designed to not compete with other Lehigh Valley choruses, and will only rehearse six weeks prior to each featured concert. The next performances will be in the ASO's concerts on April 14 & 15, 2018 in a tribute to composers Bernstein and Gershwin.
The Allentown Symphony Chorus will be comprised of approximately 50 voices. There will be special auditions for paid Section Leaders and Assistant Section Leaders. There will also be auditions for positions in a Scholarship Quartet, which will be open to local college students upon teacher recommendation.
Our next auditions for new members are scheduled to take place in Miller Symphony Hall's 3rd floor Rodale Community Room on Thursday, January 25, 2018 from 6-9pm.
An audition application must be completed and emailed to Donna Fritchey, Operations Manager, in advance to be considered for an audition slot.
APPLICATION FOR AUDITION (please click here)
The Allentown Symphony is pleased to present EDUARDO AZZATI as the Allentown Symphony Chorus Master.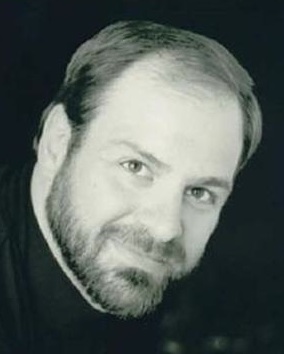 CLICK HERE to view the biography for EDUARDO AZZATI
2017-2018 SEASON
---
APRIL CONCERT INFORMATION
---
AUDITIONS
Thursday, January 25, 2018 in the Rodale Room from 6-8pm
REPERTOIRE
Porgey and Bess
Olympic Hymn
REHEARSAL SCHEDULE
for April concerts (tentative dates – all in the 3rd Floor Rodale Room – Miller Symphony Hall, 23 North 6th Street, Allentown, PA)
Thursday, March 15, 2018 7-10pm
Thursday, March 22, 2018 7-10pm
Thursday, April 5, 2018 7-10pm
Monday, April 9, 2018 7-10pm Rehearsal on stage with Diane
Friday, April 13, 2018 7-10pm Rehearsal with ASO and soloists (TBD)
Saturday, April 14, 2018 1-4pm Rehearsal with ASO and soloists
Saturday, April 14, 2018 7:30pm concert (report time TBA)
Sunday, April 15, 2018 3pm concert (report time TBA)
ATTENDANCE POLICY
Attendance at all rehearsals and performances is the responsibility of each member of the Allentown Symphony Chorus. If, for some personal or professional reason, you must miss a rehearsal, you must notify the Chorus Director, in writing, at least two weeks in advance. No more than one absence per year/concert cycle will be permitted. No absences are permitted during the week of the concert performances with the Orchestra.
MUSIC
Each person will be responsible for providing their own music and black folder. There will be copies of the music and black folders available at a discount for purchase or as a pdf download from the Allentown Symphony.
DRESS
Black tuxedos with white shirts and bow tie for Men
Long black dress for Women
*At some point, more specific choral attire may be chosen
FOR FURTHER QUESTIONS:
Call the Allentown Symphony office at 610-432-7961 ext. 205 (Donna Fritchey) or e-mail at dfritchey@allentownsymphony.org
2017 SYMPHONY CHORUS MEMBERS
Soprano
Melissa Black
Patricia Conrad
Mary Dawson
Leslie Dreyer Kalra
Cindy Ernst
Roberta George
Jeanne Harakal
Angela Mosley
Rebecca Shimer
Kayla Smull
Susan Winzer
Donna M. Yasenchok
Alto
Dinamichele Boyer
Carole Burkhardt
Maggie Callahan
Stephanie Condelli
Kathryn Reichel Dyer
Natalie Foster
Laura Ann Gordon
Elizabeth Marcon
Heidi New
Nicole S. Roeder
Veronika M. Roemer
Jennifer Sheeto
Rebecca Tuszynski
Lisa Walton
Tenor
Donald Buss
Ron Clever
Bruce Dawson
John J. DeAngelo
Joel Hurley
Michael Jacobson
Samuel Morneweck
Ryan J. Neel
Jay Poko
Frank Romaker
Richard Oswald Woodham
Bass
W. Christian Buss
Karl De Boeser
Mike Dutka
Fred Preuninger
Gregory M. Mensch
Milo Morris
R. Todd Rober
Robert Smith