Honorary Chair

As Honorary Chair for the 73rd Annual Allentown Symphony Ball, I am delighted to share exciting news about the 2023 event and invite you to join us as a sponsor! We can't wait to celebrate with you at our next Symphony Ball on Saturday, September 30, 2023 at Lehigh Country Club.
When you sponsor the Symphony Ball, you fund powerful, life-changing music education programs for disadvantaged youth in the Lehigh Valley.
As you know, the Allentown Symphony is an award-winning orchestra under the leadership of Music Director Diane Wittry. The Symphony Ball is our largest fundraising event of the year. Proceeds support education programs like El Sistema Lehigh Valley, which provides free, daily instrument and voice lessons, and academic tutoring to children K-12 in the Allentown School District.
Your sponsorship will bring life-giving music education to thousands of children in the Allentown School District, one of the most diverse, and educationally challenged districts in Pennsylvania. Many of the children who participate in these programs would never have the chance to experience music education. Thank you in advance for making that possible!
As we continue to grow El Sistema Lehigh Valley and maintain the surging demand for music education programs, it will take more support from our community partners. We are especially excited this year to open a new location at Sheridan Elementary School! We will be able to successfully expand the program and the meet the needs of even more Allentown School District students through your support and sponsorship of the Symphony Ball.
Please join me as a sponsor of the Symphony Ball this year and make a positive, life-changing impact on children in the Lehigh Valley. Enclosed is list of sponsorship opportunities, and we will be reaching out to you with more details about the Ball! For more information, please contact Lucy Bloise at 610-248-8263 or lbloise@allentownsymphony.org.
Thank you for caring about kids and education in the Lehigh Valley. We can't wait to be with you at the 2023 Symphony Ball!
Sincerely,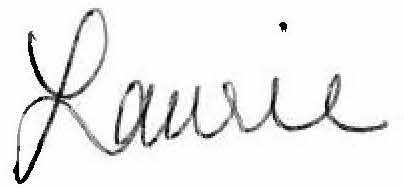 Laurie Gostley Hackett
Air Products Director of Community Relations
and Honorary Chair, Allentown Symphony Ball 2023