Planned Giving - Voorhees Society
PLAN YOUR LEGACY
The Voorhees Society honors those individuals who have named Allentown Symphony Association in their wills, trusts, IRAs or estate plans. Your legacy gift helps secure the future of our regional orchestra of excellence, a historic and cultural landmark in Miller Symphony Hall, and outstanding music education ourtreach programs that benefit the entire community.
---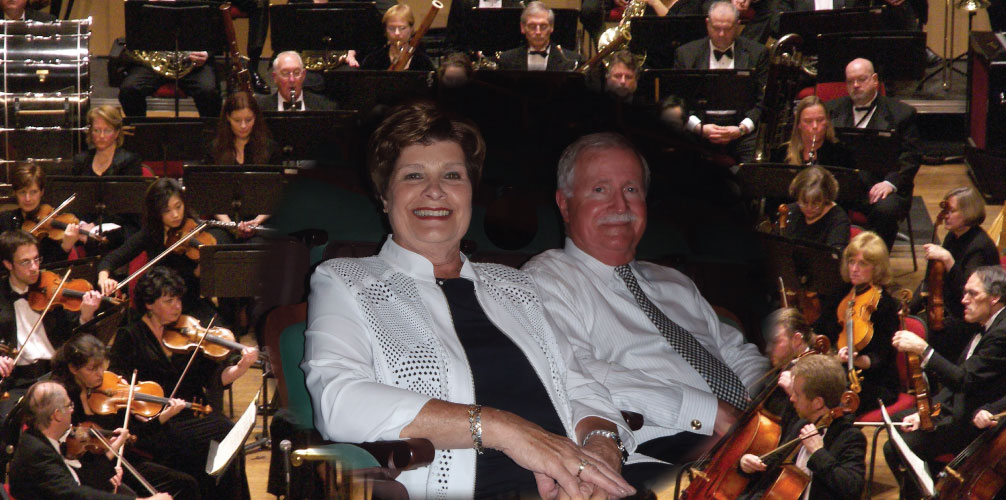 THE HONORABLE BILL & MARY ANN HEYDT, Voorhees Society Members

As Mayor of the City of Allentown, BILL HEYDT and his wife MARY ANN purchased the first two named seats for the 1994 Seat Campaign. Since then, they have been generous supporters and orchestra fans. Bill currently serves as Facilities Committee Chair. It was natural then when Bill and Mary Ann thought about their estate plans, they included the Allentown Symphony Association.

---

BEGIN PLANNING YOUR LEGACY
Please consider making a commitment. You will be able to hear the applause and inspire others to follow your example. For a confidential discussion or to discuss gift designations, please contact:

Geoffrey Harrington, Director of Development 610-432-7961 x207