New Health & Safety Policy
Date: Sep 10, 2021
Information on the COVID-19 Health & Safety Policy follows: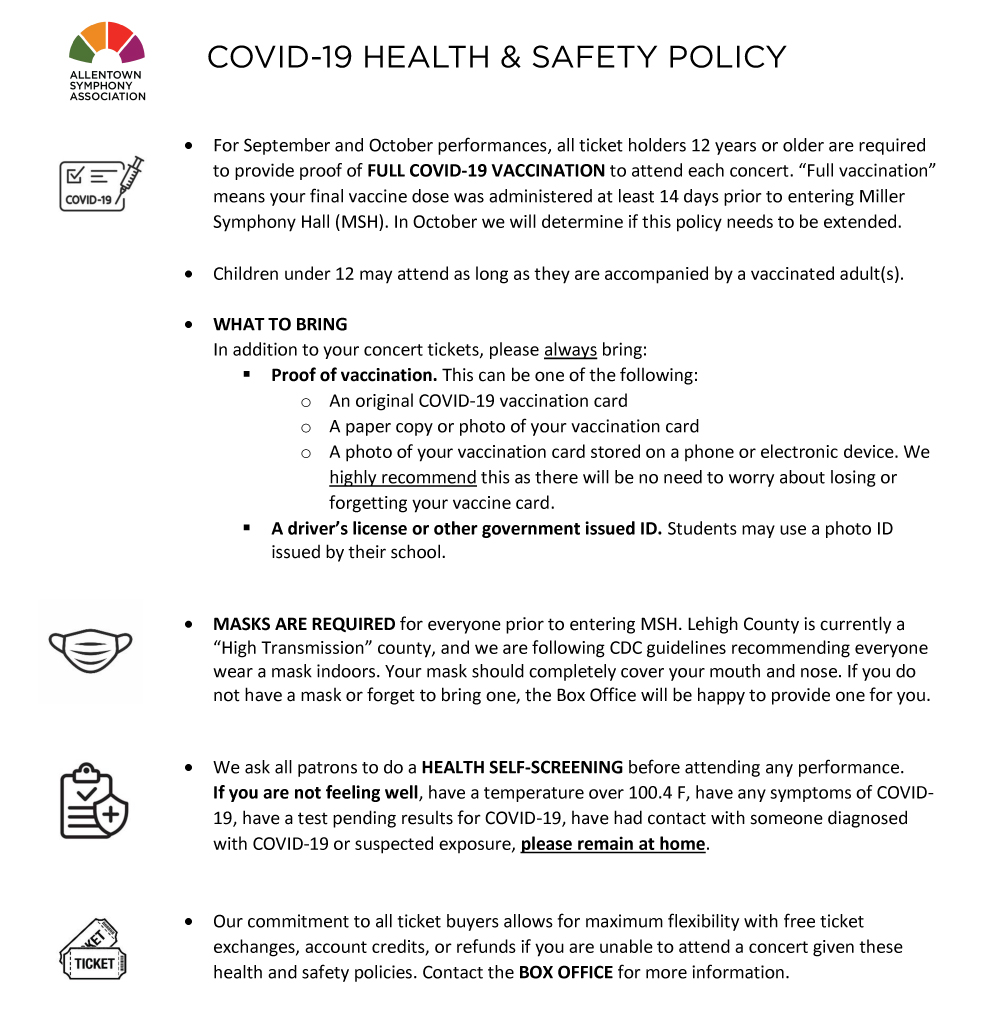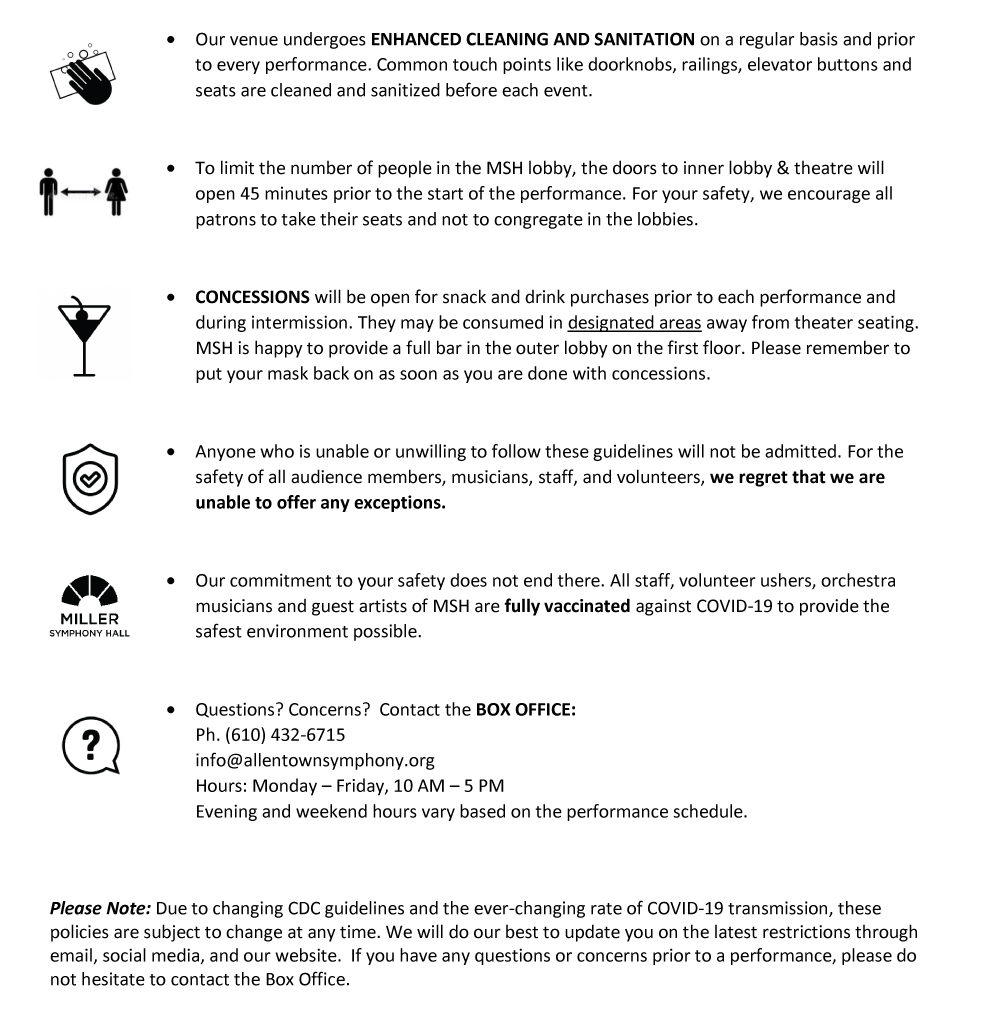 ---
Dear Patrons,

Soon concerts - and audiences - will be returning to Miller Symphony Hall for the for the start of the 2021-2022 season.

Subscribers and ticket buyers like you have shared how excited they are to go to concerts again. Yet many in the public are understandably hesitant because of variants and vaccinations.

Miller Symphony Hall will be a safe environment for everyone. To keep audiences thriving and growing, perhaps you could share the following information with your friends and neighbors and encourage them to attend.

You can tell them that everyone - audiences, musicians, and staff - will be fully vaccinated with proof and ID provided easily at the door. Children under 12 may attend with any vaccinated adult.

Masks will be provided free to anyone without one upon entering. While it needs to be worn while seated during the performance, it can be removed to eat and drink in the lobby before the concert and during intermission.

Concessions will open once again in the outer lobby to enhance your evening at Miller Symphony Hall. Concerts will offer intermissions to provide that pleasant interval between halves of the program.
As you can see, the concert experience will be much as you have cherished it over the years with perhaps a few temporary measures that should hopefully be eased as the season progresses. Above all, it is the music that will be magnificent and your hours here at Miller Symphony Hall could not be safer.

Now more than ever, we all need live music. Please help your Allentown Symphony by encouraging others to attend concerts this fall and share with your friends this promotional code: WELCOME. This will entitle them to 15% off any ASO or Jazz ticket purchase this season.

Thank you for helping the Allentown Symphony expand its audience. It's great to be back, and we look forward to welcoming you to Miller Symphony Hall starting this fall.
Sincerely,
Al Jacobsen
Executive Director
Allentown Symphony Association