A MESSAGE FROM OUR EXECUTIVE DIRECTOR
Date: Sep 15, 2020
Dear Subscriber,
Thank you for your continued and essential support of the Allentown Symphony. At this very moment, Diane Wittry and the ASA team are working to re-imagine your events with exciting ways for you to experience them. The fall season and beyond will present 60-70 minute, intermission-free concerts featuring smaller orchestral and chamber music ensembles.
You can watch from the comfort of your home with all new virtual content on Miller Symphony Hall@Home (mshathome.org) until our socially distanced hall can re-open. The music will come directly to you on your tablet, computer, or Smart TV. This way, you can enjoy the musicians in your home until you can return safely to theirs! The Allentown Symphony team will be with you every step of the way with guidance that will help you fully enjoy the concerts.
Along with these re-imagined concerts, the ASA, in partnership with the NB Center for American Automotive Heritage, is presenting Classic Cars & Concerts on October 1st (doors open at 6:00 pm). This celebratory drive-in theater experience will be a one-of-a-kind way for you to show your support – and have great socially-distanced fun – with excerpts of ASO concerts, talks with musicians, Diane Wittry's interviews with guest artists and more. Contact Lucy Bloise at lbloise@allentownsymphony.org for more information.
As you know, indoor public gatherings are limited to just 25 at present. Cancellations and postponements of your concerts are inevitable. Please see the enclosed for an updated list of changes to the MSH schedule from September 25 – December 31.
Over these past difficult months, many of you have written letters of good will, participated in audience surveys, and shown consistently just how much you value your orchestra. You have told us how anxious you are to experience the music you love at Miller Symphony Hall. The music will return soon – and you can, too, the moment it is safe to do so.
Thank you for your on-going support and for your patience. Please stay healthy and stay tuned. We are all looking forward to seeing you again.
Best wishes to you and your family,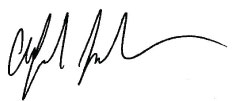 Al Jacobsen
Executive Director
P.S. For more information about the ASO's re-imaged season, the excitement and the challenges, visit mshathome.org to view a video conversation with Diane and myself – from the stage of MSH!
---
IMPORTANT ASO SUBSCRIBER INFORMATION
ASO CONCERTS CANCELLED AS ORIGINALLY PROGRAMMED:
Sept. 26: John Williams – A Musical Tribute
Oct. 10 & 11: Brahms and Rachmaninoff
Nov. 14 & 15: Beethoven's "Ode to Joy"
While these three ASO events will not take place at this time, re-imagined ASO programs for the current season are being planned for 2021.
OTHER MILLER SYMPHONY HALL CONCERTS CANCELLED:
Sept. 25: The Steve Sandberg Quartet, Jazz Upstair
Oct. 24: The Mark of Zorro, The Allentown Band
Dec. 19: Jim Brickman – Magic of Christmas (In-person tour has been cancelled. However, the ASA is working with Jim Brickman to present a virtual concert for Allentown audiences on December 19. More information to be announced soon.)
JAZZ UPSTAIRS TENTATIVE:
Jazz Upstairs events have not been cancelled but remain tentative as virtual live streaming events and/or socially distant performances if capacity restrictions are lifted.
Oct. 23: Don Braden
Nov. 20: Viktorija Gečytè with Gene Perla Trio
Dec. 18: Craig Thatcher and Nyke Van Wyk
---
As an ASA subscriber there are several options available to you:
· Please consider donating the value of your tickets for these concerts back to the ASA. Your tax-deductible donation supports the Orchestra's education and other programs so vital to our community, especially now. You will add to the financial stability of the ASA, and any additional financial contribution that you can make is especially valued at this time.
· Wait until the re-imagined season has been announced with new program details. You will be offered further options at that time which will include applying your subscription to the new re-imagined season or for the 2021-22 season to be announced next spring.
· You may request a gift card in the amount of your tickets. MSH Gift Cards are redeemable for most concerts, have no expiration date, and can also be used for ASO subscriptions.
· If you would prefer a refund for these concerts, you may request one. Many have been struggling financially during this time and your Allentown Symphony is here to help.
CLICK HERE to let us know which option you would prefer.

Please contact us at: info@allentownsymphony.org or 610.432.6715 to discuss your options. And watch your mailbox in the coming months for further updates.
---