A Letter from the Executive Director
Date: Mar 25, 2020
Dear Friends:
With precautions against the COVID-19 Coronavirus interrupting events across the nation, the Allentown Symphony Association is announcing that all performances and events at Miller Symphony Hall through April 30 must be cancelled. Events include…
April 4: Take3 (Postponed – Date TBD; please hold on to your purchased tickets for this event)
April 16: Musician Sponsorship Dinner
April 16: Third Thursday in The Lyric Room
April 17: Allentown Symphony Orchestra -- Meet the Artist
April 18 & 19: Allentown Symphony Orchestra – "The Pines of Rome"
April 20: Hector Olivera Chamber OnStage organ recital
All Laughs at The Lyric events through April 30
All Metropolitan Opera Live in HD telecasts through the end of this season
"WHAT CAN I DO TO HELP?"
Know that your health and safety is our primary concern. So many of you have reached out to us here at the Allentown Symphony. We are deeply grateful for the outpouring of support and can suggest…
• Please consider donating the value of your tickets back to the Allentown Symphony. Your tax-deductible donation adds to the financial stability of your Allentown Symphony and the essential role it plays here in our community.
• When you donate your Allentown Symphony Orchestra tickets, you will receive four free ticket vouchers to select ASO performances in the coming year – please share with friends and neighbors and help us welcome them into the Allentown Symphony family.
• You may exchange your tickets into select ASO concerts during the 2020-21 season. You can find a listing of the season at MillerSymphonyHall.org. You may also apply the value of your tickets to a subscription purchase for the coming season.
• Any additional financial contribution that you can make is especially valued at this time.
• If you would prefer a refund, you may request one.
Please contact us at info@allentownsymphony.org or 610.432.6715 with any questions. We are working remotely but checking messages and e-mails regularly. Please leave a message, and we will respond just as soon as we can.
Thank you to everyone who has renewed their ASO 2020-2021 subscription, to all of our new subscribers and to all who purchase single tickets to events at Miller Symphony Hall. Your support is so meaningful to us at this time.
Miller Symphony Hall @ Home
In the coming days and weeks, we will be sharing recordings from Miller Symphony Hall and other content with you so that you can stay connected with us. Please stay tuned.
We want to thank each of you for your patience and support and look forward to welcoming you back just as soon as it is safe to do so. This is a situation that is changing daily – even hourly – not just for the Allentown Symphony, but for everyone in the Lehigh Valley and beyond. We will keep you informed as we face these challenges. Until then, please take care of yourself, and let's take care of each other.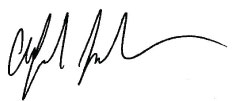 Al Jacobsen
Executive Director, Allentown Symphony Association