programs-for-young-musicians
Auditions for Young Musician String Festival 2020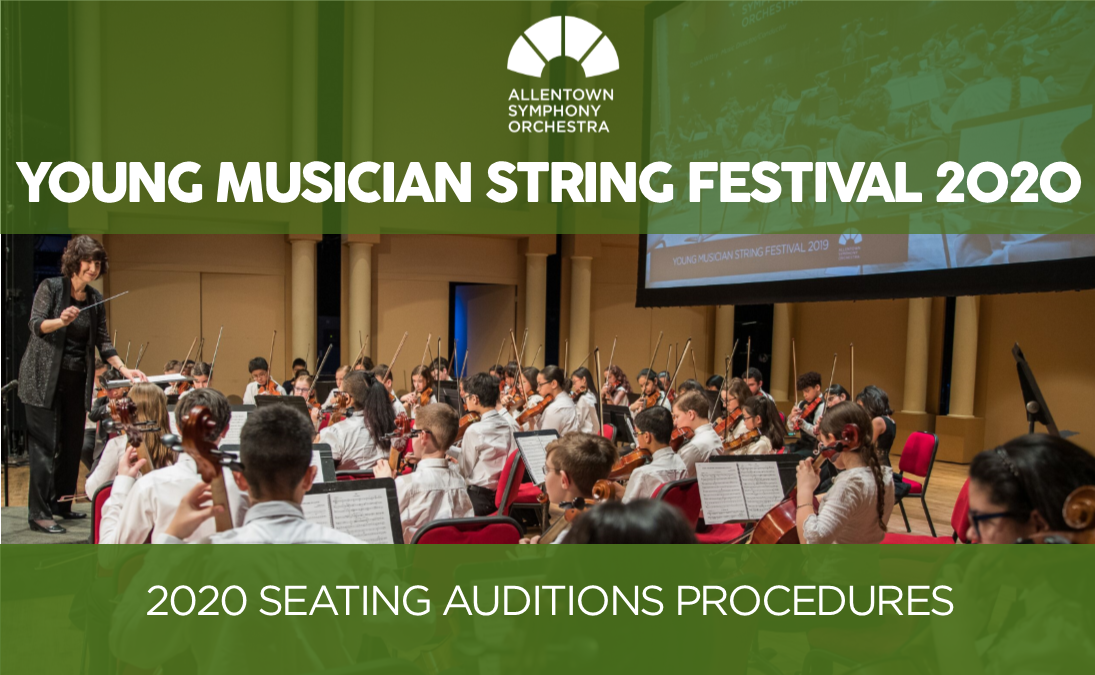 For those of you who would like to audition for a seating placement please read below for information on how to submit your audition.
- Auditions are NOT required to participate in the festival. Students who do not audition will be placed within the section.
- All music for the auditions is available now - Please check the parts and excerpts
- All submissions are due by FRIDAY MARCH 20TH 2020 at 11:59pm.
Submitting Video
To audition for a seating placement, please submit a video of you performing these excerpts. The video can be taken on any device so long as your full instrument is in the video at all times. Please upload the video directly to the form or upload the video to Youtube and attach a copy of the link to the seating audition form.
You can submit your audition materials HERE
Audition Excerpts


DOWNLOAD THE MUSIC HERE