national-schadt-string-competition
2017 Competition Results
21st Annual Schadt String Competition
March 3-5, 2017
Classical Guitar
1st Place Winner
Tengyue Zhang
Rodrigo's Concierto de Aranjuez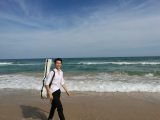 Classical Guitarist Tengyue Zhang was called "Little John Williams" by Dale Kavanagh and Thomas Kirchhoff when he was just 8 years-old.
Tengyue was born in China in June of 1993. He began to study Classical Guitar at the age of 5 with his father. He went on to study with Professor Chen Zhi at the age of 7.
In 2010, Zhang won the First prize at the Sixth GFA International Guitar Competition Senior Division in America. In the same year, he won the First prize at the Thirteenth INT. Guitar Youth Competition in Vienna. In 2012, Tengyue Zhang held a recital in the Opening Ceremony of the Guitar Art Festival in Belgrade, Serbia. In 2015, he won the 3rd prize in the IV Parkening International Guitar Competition and the 1st prize in the IV Changsha International Guitar Competition. In 2016, he won the 3rd prize in the Guitar Masters in Poland.
In 2005, Zhang was enrolled by The Music School attached to The Central Conservatory of Music in Beijing, becoming a student in grade one of junior section. In May 2016, Tengyue graduated with a Bachelor of Music degree from The Juilliard School. He is currently pursuing his Masters of Music Degree at the Juilliard School with Professor Sharon Isbin.
2nd Place Winner
Young Ik Jang
Tedesco's Guitar Concerto No. 1 in D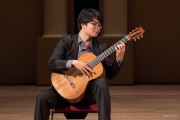 Korean guitarist Young Ik Jang, is a classical guitarist, who continuously proves his musical passion by often being involved into numerous musical events. With his achievement of first-prize at Seoul Baroque Competition in South Korea, his desire guided him to study under Julian Gray at Peabody Conservatory, Baltimore, MD, where he received his Bachelor of Music (2014) and Master of Music (2016) degrees, while being awarded numerous scholarship and position of Teaching Assistant. Furthermore, Young Ik was also active in South Korea as a guest artist at Sungshin Women's University. With his broad sphere of activity, Young Ik is now pursuing a Doctoral of Musical Art degree at Shenandoah University with a full-scholarship and Teaching Assistant position.
In addition to Young Ik's well known reputation as a solo performer, he is also active as an ensemble musician. His guitar quartet was awarded "Winner of Small Ensemble Competition" at the 2016 GFA.
3rd Place Winner
Alec Holcomb
Rodrigo's Concierto de Aranjuez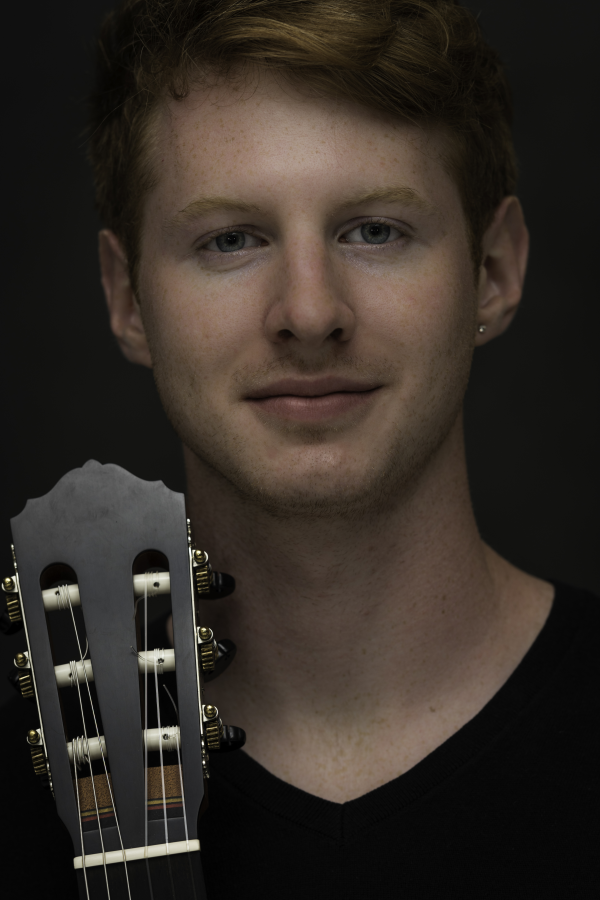 Recognized as one of the most exciting young guitarists of his generation, Alec Holcomb has delighted audiences across the U.S., performed on National Public Radio, and earned the first prize in numerous guitar competitions.
Alec's musicianship flourished under the guidance of Dr. Andrew Zohn. In the years that followed, he won several high school division competitions across the U.S., including the Parkening Young Guitarist Competition (2012). Alec was also featured on NPR's From the Top (2012), and was selected as a Young Arts Finalist (2013).
In 2013, Alec was accepted into the studio of David Starobin and Jason Vieaux at the prestigious Curtis Institute of Music in Philadelphia, where he will graduate in May, 2017, with a Bachelor of Music in Guitar Performance. While at Curtis, Alec has appeared on WHYY in Philadelphia, played an array of concerts, and continued his participation in guitar competitions. Recent first prize wins include the East Carolina Guitar Competition (2014) and the Philadelphia Classical Guitar Competition (2015). Alec received 4th prize at the renowned Parkening International Guitar Competition (2015). In 2016, Alec won 2nd prize at the Columbus State University Guitar Competition, 3rd prize at the JoAnn Falletta International Guitar Concerto Competition, and 1st prize at the BorGuitar Festival Competition.
For more information on all of the 2017 Semifinalists, you can download the 2017 Schadt Classical Guitar Program
---
CLICK HERE for information about the competition and a complete list of past prizewinners
---