Teacher Information
Kaylee Santanello
Program Manager - Orchestra Conductor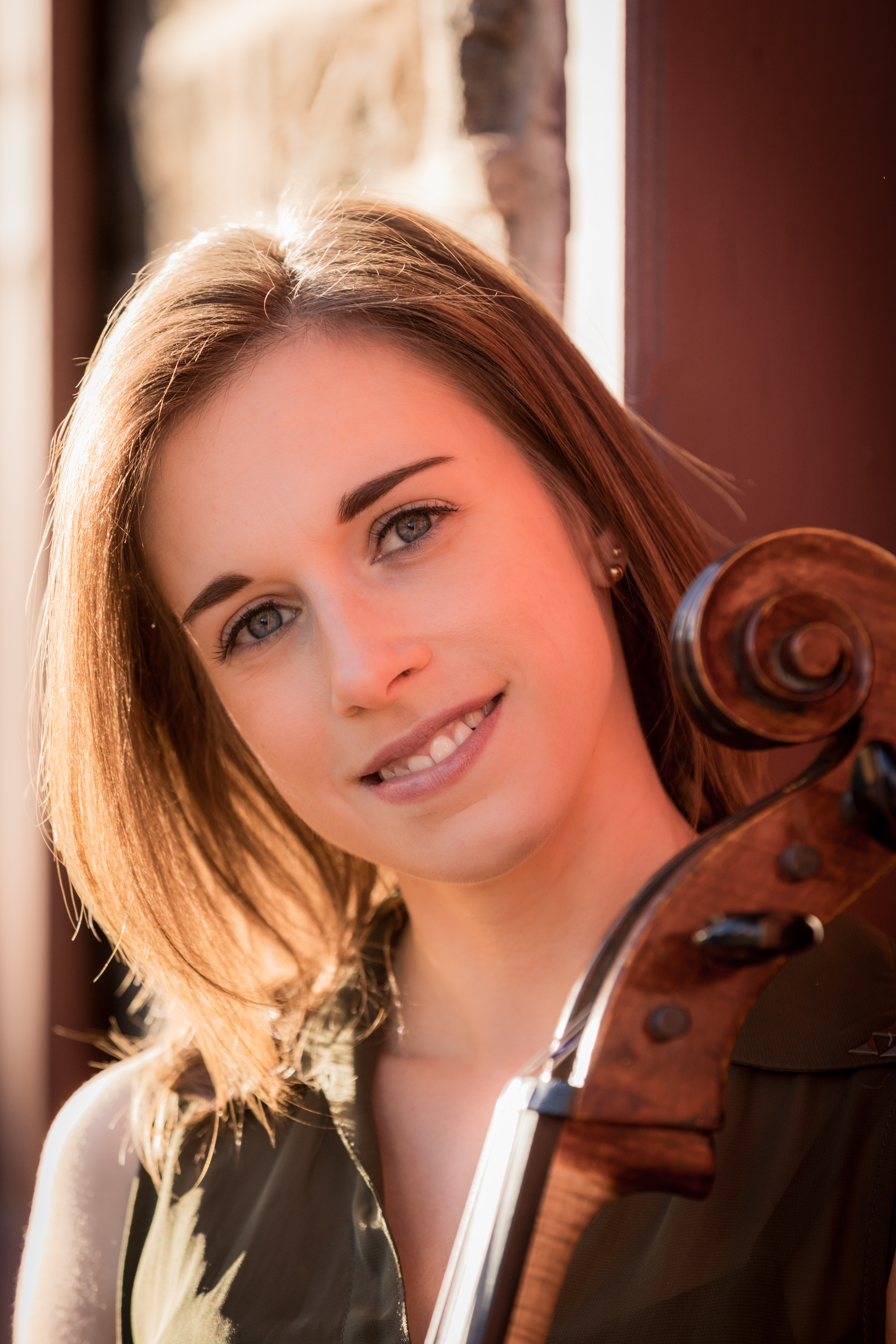 Kaylee Santanello graduated summa cum laude from West Chester University of Pennsylvania in 2012, receiving a Bachelors of Music degree in music education with a concentration in cello and a minor in music history. Kaylee is in her seventh year of teaching and in her fifth year with El Sistema Lehigh Valley. She is Color Guard Director for the Quakertown Community Senior High School Panther Marching Band and teaches private cello lessons. Kaylee has performed on cello with the Allentown Symphony Orchestra, the Bucks Symphony Orchestra, and the Moravian Community Orchestra. She performed with the New Jersey Ambassadors of Music on tour to Austria, the Czech Republic, and China. She also consistently performs for local productions at Muhlenberg College and DeSales College. Kaylee also enjoys playing Euphonium in the Quakertown Band, of which she is the Personnel Manager and her husband, the director. Kaylee resides in Quakertown, Pennsylvania with her husband, Joe, an established French horn player and band director in the Quakertown Community School District, their cat, Dexter, and their cockatiel, Figaro.
Steve Schetelich
Beginning Strings Specialist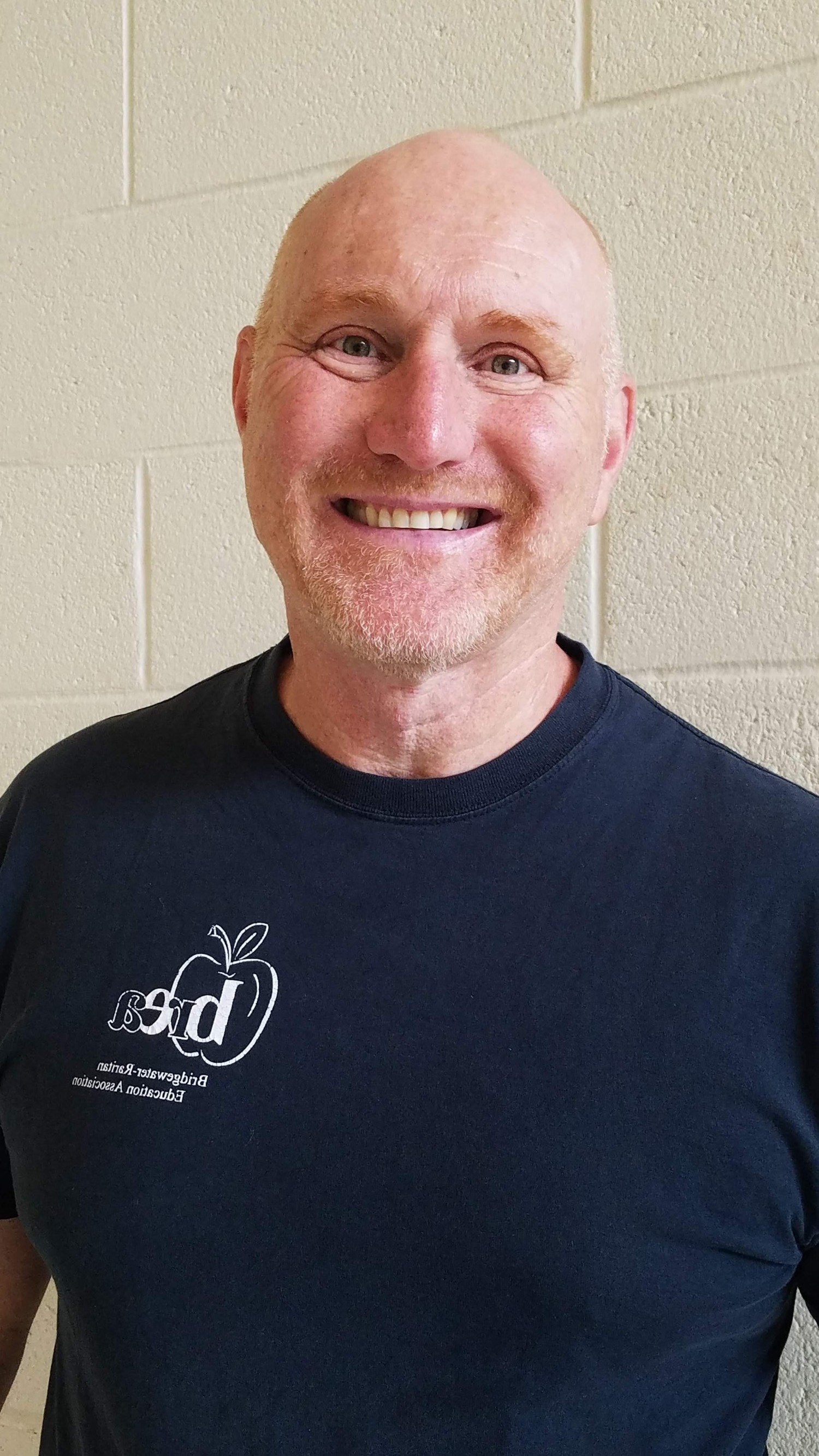 Steven Schetelich is pleased to be in his 4th year as an El Sistema teaching specialist, focusing much of his time and energy on students who are new to the program. Steve is a retired New Jersey public school Music ​Teacher​, spending most of his career teaching beginning strings to 5th and 6th graders in the Bridgewater-Raritan Regional School District, in Bridgewater, NJ. He holds a BA and MA from Kean University and The College of New Jersey, and has directed church choirs and church orchestras for years. Steve and his wife Kristina have 3 grown children (all accomplished musicians) and 4 young grandchildren.
Daniel Stevens
Violin Teaching Artist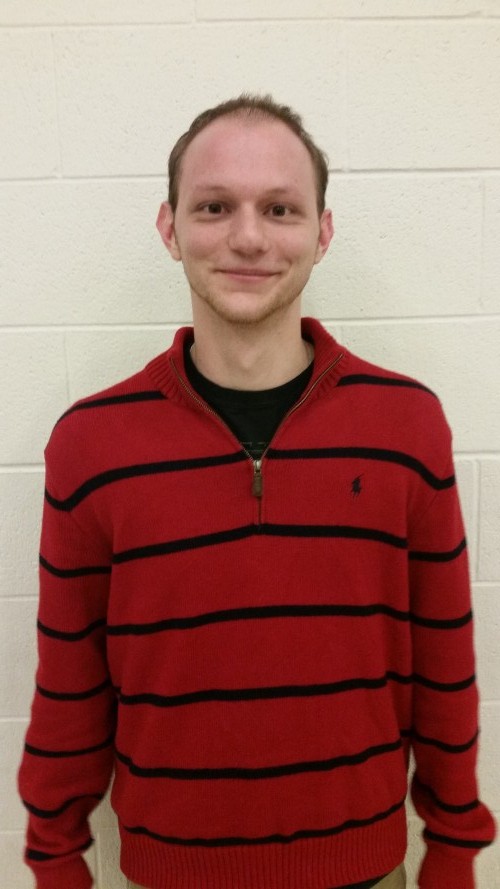 Daniel Stevens is a classically trained violinist who studied and played at Kutztown University. Daniel has performed in numerous orchestras across the United States. In 2007, he performed with the European Concert Tour orchestra in many countries across Europe for several months. This is Daniel's fourth year with El Sistema Lehigh Valley.
Steven Paszkowski
Choir Teacher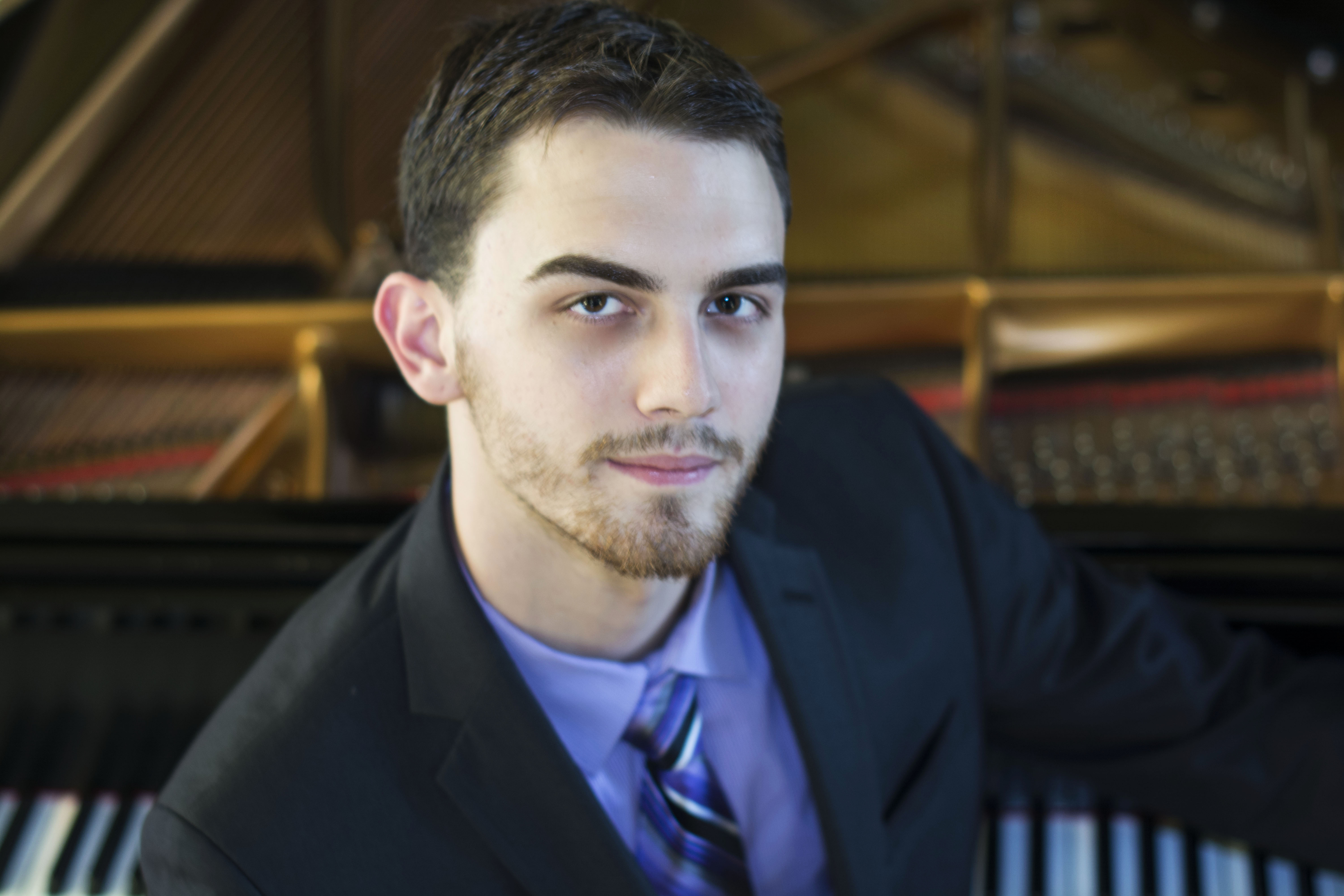 American Pianist Steven Paszkowski is a musician of great versatility. Born in North Plainfield, New Jersey, he moved to Pennsylvania when he was 7 and began studying piano shortly after. Before starting his undergraduate studies at Kutztown University, he studied at the Jacques-Dalcroze Institute in Bethlehem PA, and completed the five-module pedagogy program. He currently holds the Bachelor of Arts in Music Performance from Kutztown University and a Minor in Jazz Studies. He studied piano under Dr. Maria Asteriadou and jazz piano under Professor Neal Irkwood. Steven was the winner of the Kutztown University Orchestra concerto competition and consequently performed the Liszt piano concerto No.2 with the KU Orchestra. A sought-after soloist, and chamber musician, Steven performs regularly in venues throughout the Lehigh Valley. He is also founder of Specialty Music Studios where he teaches privately, records, produces, and composes.
Michael Hagarman
Low Strings Teaching Artist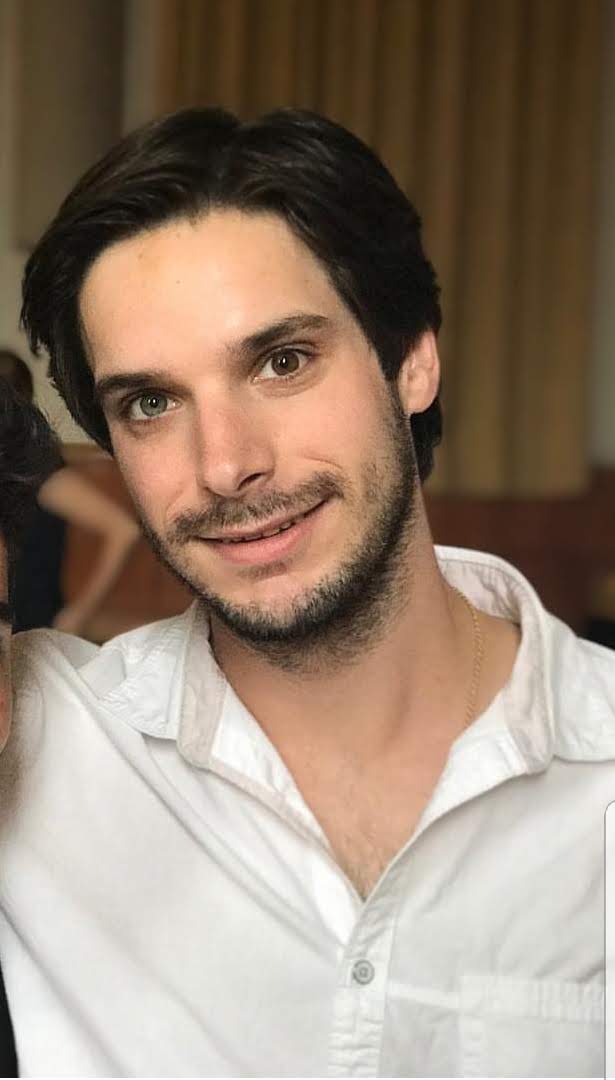 Michael Hagarman is a versatile bassist fluent in the styles of classical, jazz, musical theatre, and chamber music. Having been inspired by his older brother to play the Bass, Michael began playing Upright and Electric bass in elementary school. At an early age, Michael started learning old Rock n' Roll songs and jazz standards. This continued for years leading up to college. In college, Michael met his first true mentor, Scott Lee, who gave him the tools to reach an entirely new level of music. While at KU, Michael studied with successful artists who coached him specifically in Jazz, Orchestra, and Chamber music. Michael received his Bachelor's degree in 2017 from KU. During his education, Michael also began his career as a freelance musician hiring ensembles for private events and performed regularly in musical theatre. Since graduation, Michael has been contracted for dozen's of pit orchestras for multiple theatre productions in the Lehigh Valley and Philadelphia area. In the summer of 2018, Michael was hired to work for the Philadelphia International Music Festival (PIMF) as a teaching artist along with spending his second season with Northampton Community College's Summer theatre program. While at PIMF, Michael met new mentors and attended masterclasses and took lessons with members of the Philadelphia Orchestra. This was his "aha moment" and knew that he wanted to be a professional orchestral bassist aside from regular contracts in musical theatre. Currently, Michael performs with symphony orchestras in the Philadelphia area and continues his career in theatre. Michael is also a teaching artist with ​El Sistema​ ​Lehigh Valley​. The combination of great teachers, mentors, and experience has given Michael the versatility to perform under any circumstance and the will to be a successful artist.
Elizabeth Tanenbaum
Violin Teaching Artist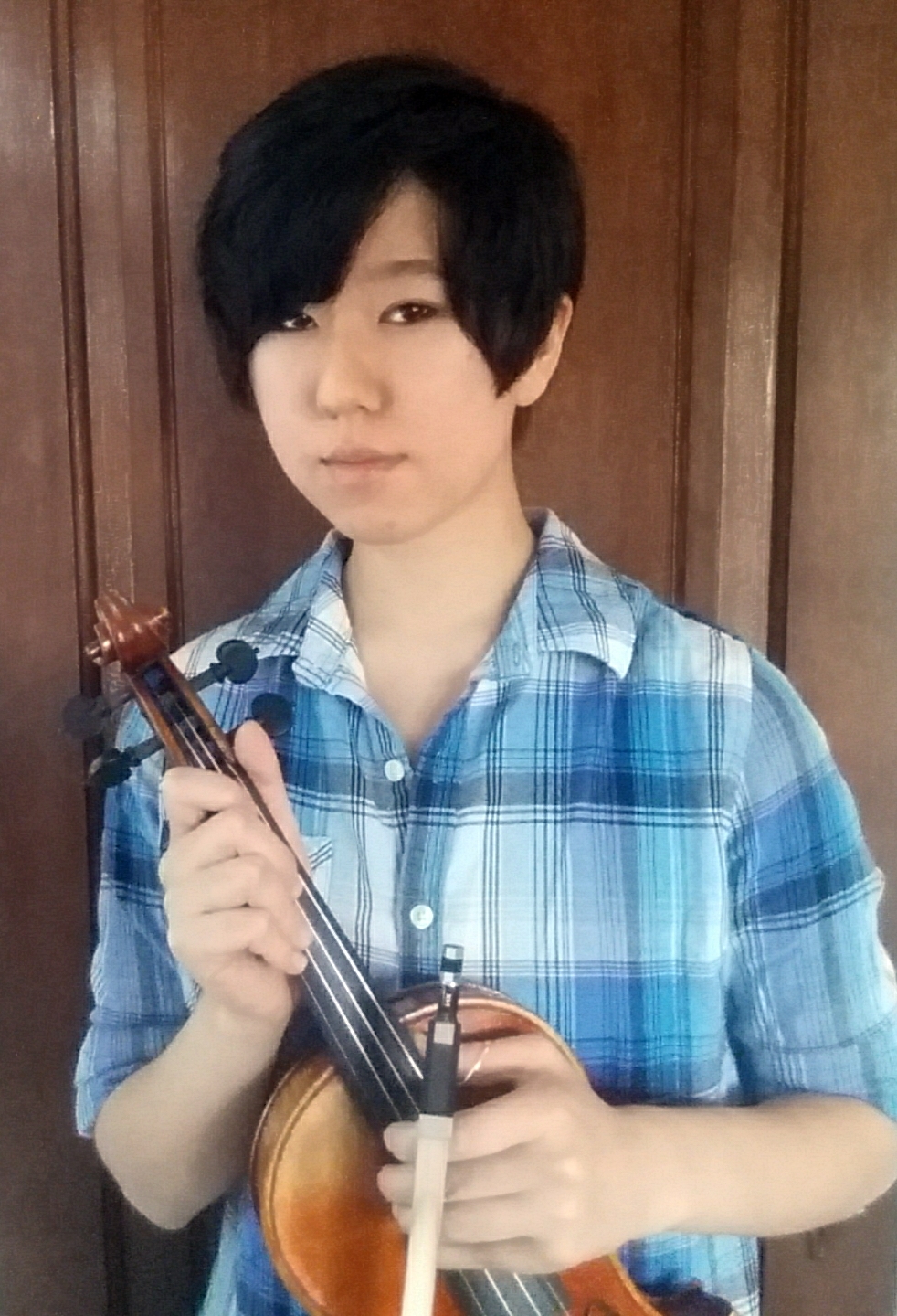 Elizabeth Tanenbaum is a member of the Suzuki Teacher​s Association of America, a classically trained violinist, and a member of the Moravian College Community Orchestra. She is currently certified to teach Suzuki book 1 and is working on certifications for the remaining 9 books through a Suzuki ​teacher apprenticeship program. Elizabeth was a volunteer with El Sistema for two years prior to being hired as a Teacher​'s Assistant. She also had a volunteer position as Assistant Director with the Allentown School District's All City Orchestra. Her career goal is to open her own Suzuki Violin Instruction studio. Over the past few years, she has maintained a number of private violin students as she advances her education.
Margaret Jackson
Violin Teaching Artist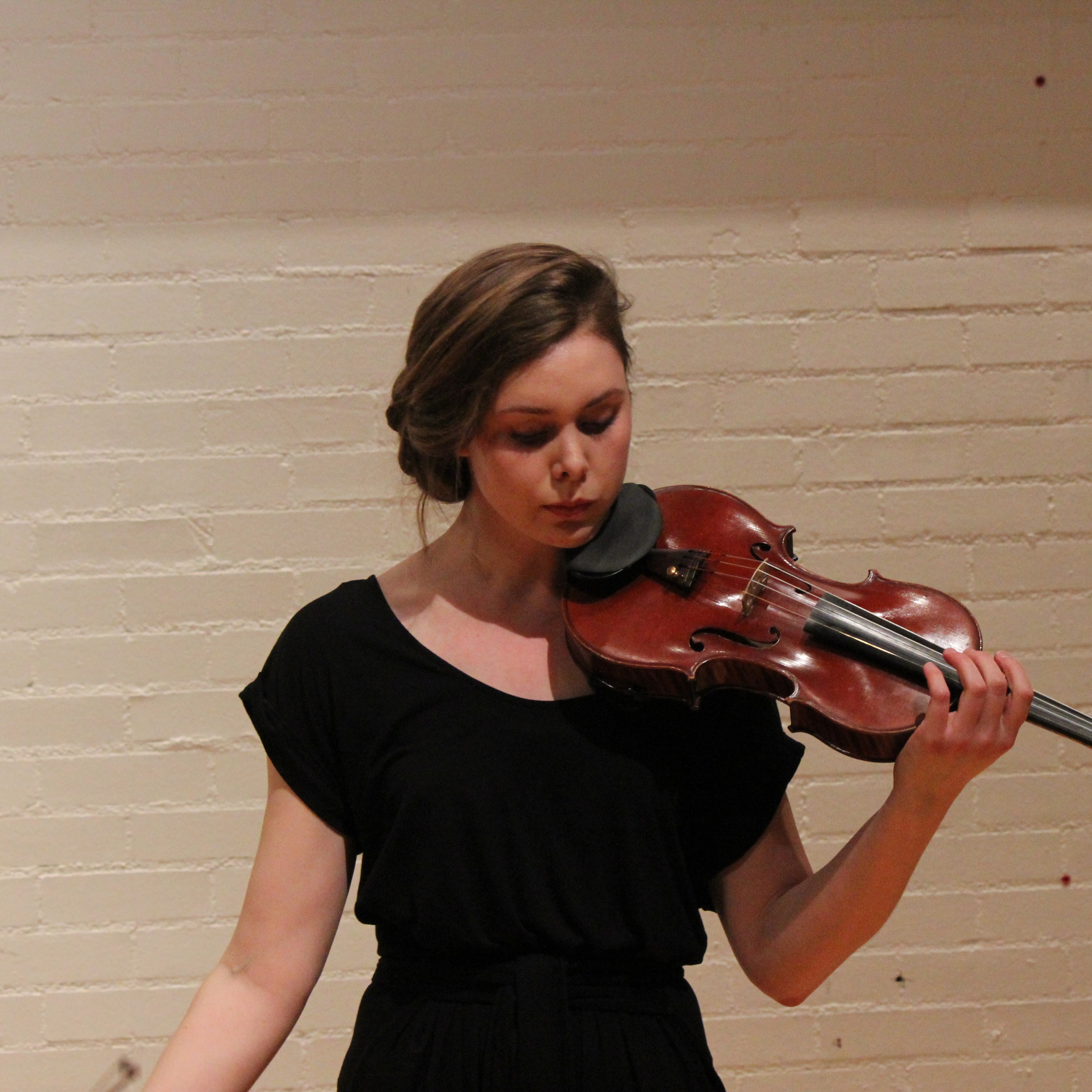 Margaret Jackson is a native of Lancaster PA, where she has been performing as a violinist for the last ten years. She is currently completing a degree is Music with a Concentration in Violin Performance at Muhlenberg College, where she plays in the Chamber Music Orchestra and other ensembles. She also plays piano and recently picked up the viola as well. Margaret is passionate about teaching and loves working with young children. She also works for SWAN4kids, a nonprofit in her hometown of Lancaster where she teaches music and creative movement classes. In addition to her musical training, Margaret has also worked and trained as an actor, and enjoys working in theatre. Margaret hopes to continue both as a teacher and performer after completing school, but is open to wherever music may lead her.