community
Family Performances
Concerts
Sorry, no event was found.
Youth Concert
The Life and Times of Beethoven / ASO Family Classical Concert
THE ALLENTOWN SYMPHONY ORCHESTRA
Youth and Family Concert Series
Diane Wittry, Music Director & Conductor
Michael Boudewyns, Actor
Symphony No. 5 BEETHOVEN
Family Concert
Saturday, February 24, 2018, 2pm
Preconcert Activities begin at 12:30pm
School Day Programs
Thursday, February 22, 2018, 10am & 12pm
Friday, February 23, 2018, 10am & 12pm
Tickets are $6 per student and free for chaperones (1 free chaperone ticket per 8 students). To reserve a space for your school group, contact Norma Nuñez-Ruch, Education Director at nnunez@allentownsymphony.org or (610) 432-7961.
____________________________________________________________
MICHAEL BOUDEWYNS RETURNS TO MILLER SYMHONY HALL!
(Remember him from last year's concert, Peter and the Wolf?)
as Professor Nigel Taproot, the affable and learned classical music aficionado, in this original Really Inventive Stuff program for families celebrating Beethoven, his remarkable age, and those four famous notes. . . .
DA - DA - DA - DAAH
The Allentown Symphony Orchestra performs Beethoven's Fifth Symphony,
with Michael's playful peppering of fascinating facts and timely trivia.
• Did you know Washington was president during Beethoven's lifetime?
• Roller skates were invented, too!

This enlightening performance is a splendid introduction to Beethoven's musical genius.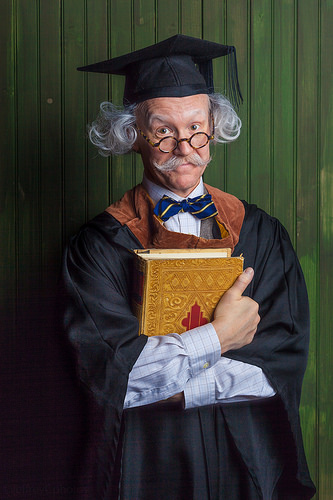 TEACHER'S MANUAL & CONCERT MATERIAL: Click HERE