Family Performances
Concerts
Sorry, no event was found.
Youth Concert 2020 - Go Green! 50th Anniversary of Earth Day
ASO Go Green! 50th Anniversary of Earth Day / Family Classical Concert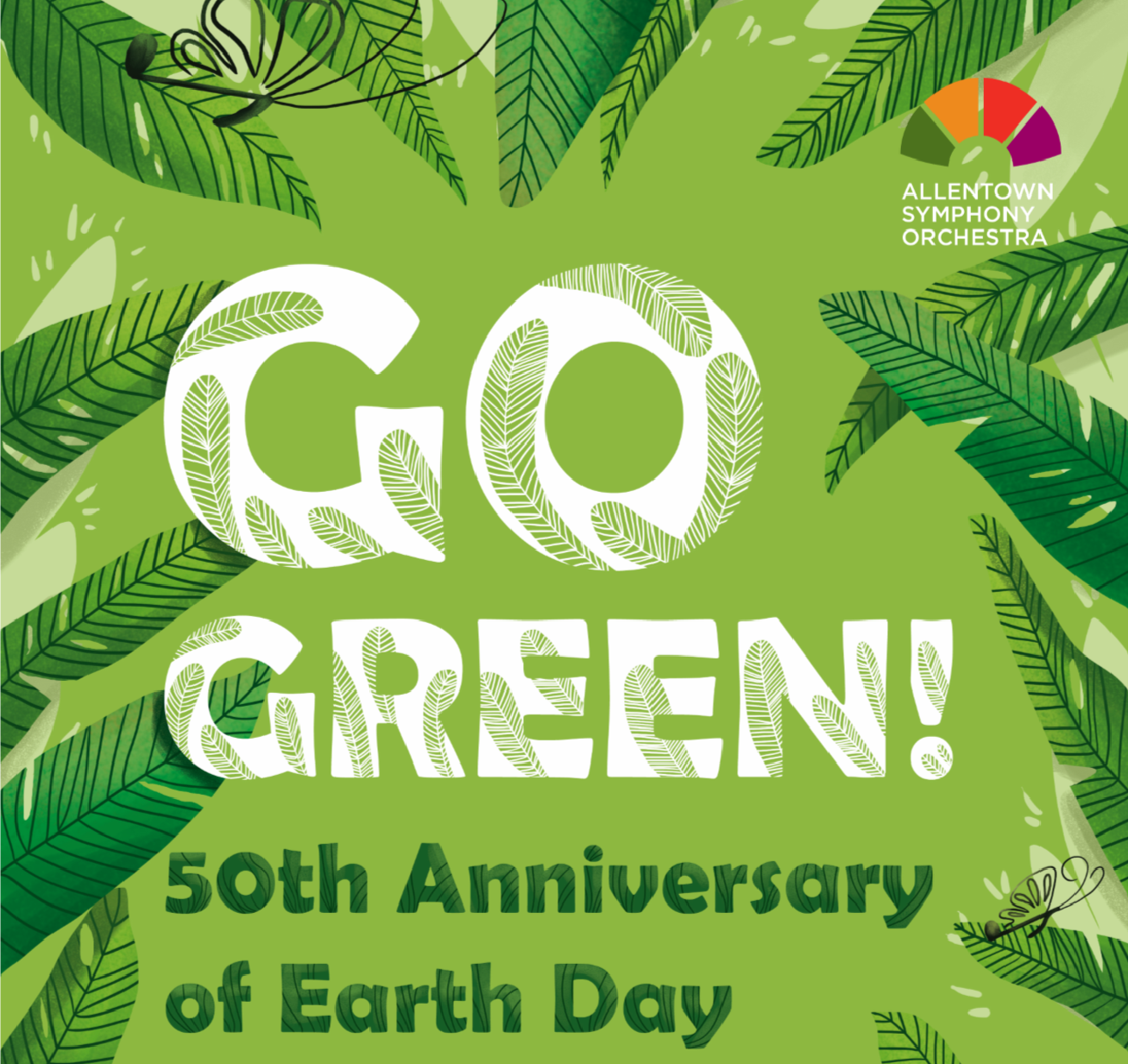 THE ALLENTOWN SYMPHONY ORCHESTRA
Youth and Family Concert Series
Diane Wittry, Music Director & Conductor
Bacchanal from the Seasons - Alexander Glazunov
Forest murmurs (from Siegfried) - Richard Wagner
Spring from the Seasons - 1st mvt - Antonio Vivaldi
"Call of the Cicadas" from Living, Breathing Earth - Meira Warshauer
Symphony No. 6, 2nd mvt "Scene by the Brook" - Ludwig Van Beethoven
Grand Canyon Suite (On the Trail) - Ferde Grofé
Pines of the Appian Way - Ottorino Respighi (arr. Bulla)
Family Concert
Saturday, February 22, 2020, 2pm
Preconcert Activities begin at 12:30pm
School Day Programs
Thursday, February 20, 2020, 10am & 12pm

Tickets are $6 per student and free for chaperones (1 free chaperone ticket per 8 students). To reserve a space for your school group, contact Norma Nuñez-Ruch, Education Director at nnunez@allentownsymphony.org or (610) 432-7961.
____________________________________________________________