Youth and Family Concert - Peter and The Wolf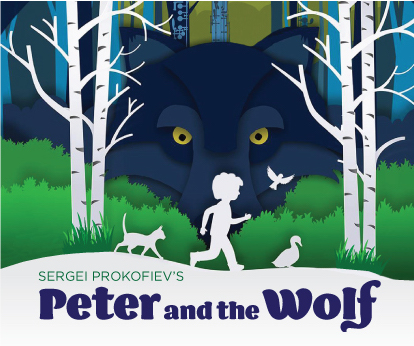 Our Youth and Family Concert is going ONLINE!

Each year students and teachers throughout the region mark their calendars to join the Allentown Symphony Orchestra at Miller Symphony Hall for its fun-filled adventure in music.

This year, the ASO musicians come to your classroom!

Featuring an Allentown Symphony all-star woodwind quintet, a narrator, and a visual partnership with The Baum School of Art, young and not-that-young audiences will love this delightful journey in music, as we discover themes from all around the world.

Tickets are $15 per classroom, with on-demand availability
until April 30th, 2021.

If you would like to get access to this extraordinary performance, please click on the link below for more information!