Composer in Residence Program

The Composer in Residence Program is a multifacited two-year project that is currently planned for the ASO 2020-2021 and 2021-2022 seasons. It includes performances, education, and outreach components.
The ASA chose Chris Rogerson after an election committee of composers from our community partners. In the winter of 2019, Schools worked closely with Music Director Diane Wittry in a process that included public presentations of three finalists and a round of votes from community members.
Current plans surrounding the Composer in Residence Program for the ASO is a new music series, new music commissions for the ASO, and community engagement activities, including a Composers Summer Workshop to be launched this summer.
CLICK HERE if you would like to participate in our Composers Summer Workshop
---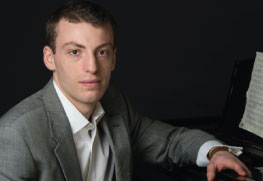 CHRIS ROGERSON