Event Calendar

ARETHA: A TRIBUTE
Saturday, May 07, 2022, 7:30 pm
Ronald Demkee, Pops Conductor
Capathia Jenkins, soloist
Darryl Williams, soloist
Calli Graver, Damala LaVette, & Nick Trawick, backup singers
Gospel Ensemble, Laniard Nix | Ensemble Director
---
Experience the Power of Soul with a tribute to The Queen herself. The Allentown Symphony salutes Aretha Franklin with her biggest hits – as powerful voices join in for "Respect," "Rescue Me," and more.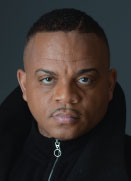 Darryl Williams Biography
LANIARD NIX, Gospel Ensemble Director
BIOGRAPHY
Laniard Nix (Lan), comes to us with over 20 years of experience enhancing worship experiences with the ministry of music. An ordained minister, he has held roles ranging from the minister of music to staff musician and has a broad background in church traditions, spanning the liturgy of the Roman Catholic to the traditional Black Pentecostal church.
Originally from Chattanooga, Tennessee, he has served in several churches in New York City and New Jersey areas, including Mt. Pisgah A.M.E. Church, Jersey City, Shiloh Baptist Church, Newark, and The Cathedral International, Perth Amboy. Currently, Lan is serving at Resurrected Life Community Church UCC in Allentown, Pennsylvania.
Lan has served as Minister of Music to the New Jersey chapter of the National Convention of Gospel Choirs and Choruses - a national guild of gospel musicians both vocal and instrumental, choir directors and music ministers; the parent organization of the Gospel Music Workshop of America.
He has directed choirs of all ages and he has earned his undergraduate degree from the State University of New Jersey and the Certificate in Christian Ministry from the New York Theological Seminary (2-year program). Additionally, he has completed further learning at Union Theological Seminary and Princeton Theological Seminary. Lan is currently, a Class of 2022 master's student at Gonzaga University in the Theological Leadership program.
KARI HOLMES, Gospel Ensemble Coordinator
BIOGRAPHY
Known as "The Voice," Kari is an award winning gospel singer who has shared the stage with numerous gospel greats such as Donnie McClurkin, CeCe Winans, and Dorinda Clark Cole.
Her love of Gospel music was soldified at a young age, in part, through singing with The Holmes Family, also known as "OnTime," consisting of her Mother; older brother, Grammy-nominated
touring artist Ian Holmes, and younger sister, producer and writer, Kimberly Holmes.
As their popularity grew, they went on to open for The Blind Boys of Alabama, Ms. Dionne Warwick and countless others from PA to NY and beyond, on platforms both sacred and secular, including regional festivals like Musikfest and Mayfair, as Artists-In-Residence at
Colby College in ME, and unforgettable and iconic stages like the Apollo.
Kari's newest single "Whosoever," was released on Easter Sunday 2022 and is available on all digital platforms.
Her life scripture is Psalm 103:1, which says, "Bless the Lord, oh my soul and all that is within me, bless his holy name," and that is her highest aim; to give hope and joy to the world through the gift that was given to her.
BACKUP SINGERS BIOGRAPHIES
Calli Graver
Calli Graver has created a versatile and steady career as a crossover vocalist. Her singing evokes nostalgia, innovation, and genuine emotional storytelling. A native of Lancaster Pennsylvania, Calli moved to Philadelphia to peruse her degree from the University of the Arts (BM in vocal performance 2014, MM in jazz studies 2015). Calli has performed in multiple capacities as a soloist, background singer and professional chorister with orchestras around the world, including the Philadelphia Orchestra, Philly Pops, The Cleveland Orchestra, San Fransisco Symphony, Calgary Philharmonic, and more. She has sung for the greats including Aretha Franklin, Renee Fleming, Christian McBride, Kelli O'Hara, Andrea Bocelli, and Ben Folds. Calli co-composed and produced "The Divine Lorraine", a jazz suite featured in The New Jersey Fringe Festival. Her first solo project "Cheer" came out in 2017, a holiday jazz album. Calli's newest record will be released in Summer 2022 with singer-songwriter and producer Ben O'Neill. Check out calligraver.com for info!
Damala LaVette
Damala LaVette is known to wow the crowd with her deep, sultry, butter-like voice. Damala has been using her voice to entertain many audiences for as long as she can remember. After graduating from The University of the Arts and receiving her Vocal Performance degree, Damala LaVette became a teaching artist for various educational establishments and art companies.
As Damala began to dive deep into the world of music, she was afforded opportunities to sing for the Philly POPS, WURD radio, and Warm Daddy's, just to name a few. Damala LaVette has also used her vocal training to sing behind several artists in the tri-state area. Ms. LaVette is currently maintaining her own virtual vocal studio where she teaches students of all ages the art of singing. She also offers virtual concert experiences via zoom. Damala LaVette believes that a world without music is a world that doesn't exist. As she would say, "The more I sing, the better I feel and the more I want to perform!"
Nicholas Trawick
Hailing from the city of Philadelphia, Nicholas Trawick is an award winning, accomplished vocalist and educator. After graduating from high school, Nicholas went on to further his education at The University of the Arts where he earned his Bachelors of Music in vocal performance and Masters of Art in Music Education. During his time at the university, Nicholas was exposed to and trained in a plethora of musical styles. Most notably, Nicholas's talents have opened multiple doors and allowed him to sing in several countries including Germany, South Africa, Australia, Chile, Malaysia, and Antarctica.
Currently Nicholas sings through the event company EBE providing entertainment for various events in the tri state area. When not on the stage, Nicholas can be found in the classroom, teaching music at the Bethune Elementary located in North Philadelphia. His busy schedule also allows for him to direct and arrange for the choir at Zion Baptist Church of Philadelphia. Recordings of Nicholas' voice can be heard on the CDs entitled, Keystone State Boychoir: Live from South Africa and We Are Young by The Drakensberg Boys Choir.
---