Event Calendar

Third Thursday | Destination Arts Downtown Allentown
Thursday, February 21, 2019, 5:00 pm
Downtown Allentown's arts and business communities join forces to create a unique and eclectic evening experience.
Join us for Third Thursday at Miller Symphony Hall.
Stop by and check out our new Lyric Room and grab a specialty cocktail!

Entertainment this evening will be provided by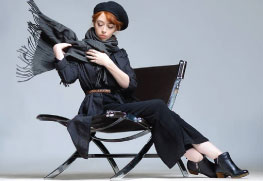 CHELSEA SMARR, harpist from Frackville, PA

Chelsea whirls together an improvised cacophony of experimental compositions during her live performances. She has gained recognition as a solo international touring artist, using a variety of guitar pedals as well as bowed and percussive elements to create textural soundscapes. Smarr has recently released an album with Guillermo Pizarro, a sound artist from Green Lane, PA, through their collective project, Asucré. Smarr has also recently collaborated with Charlie Davis, an avant-garde composer from Wilkes-Barre, in the recording of his upcoming Doghouse Charlie album. Her sounds have made appearances in a variety of places, including performances in Montréal's Jacuzzi Club, Kutztown University's Planetarium, the Mauch Chunk Opera House, Pottsville's Sovereign Majestic Theatre, the Susquehanna Art Museum of Harrisburg, and as a regular staple of various annual arts festivals in northeastern Pennsylvania.