Event Calendar

BEETHOVEN'S NINTH
Sunday, April 14, 2024, 2:00 pm
Subscriptions are on sale now.

---
SEASON FINALE! Living music at its most sublime. The "Ode to Joy" speaks to our wish to all get along with our fellow humans. The tune turns up everywhere, but it is best heard the way genius Beethoven imagined but never heard himself due to his tragic deafness. Beethoven's greatest work has inspired countless others including our own Music Director/Conductor Diane Wittry to compose her own "Ode to Joy" Fanfare and for the Allentown Symphony to commission a world premiere by rising star composer Joe Jaxson. Plus hear Florence Price's tender Andante cantabile for String Orchestra and Adolphus Hailstork's Fanfare on "Amazing Grace."
---
Diane Wittry, conductor
Michelle Johnson, soprano
Margaret Mezzacappa, mezzo-soprano
Kyle van Schoonhoven, tenor
TBA, baritone
Allentown Symphony Chorus
ADOLPHUS HAILSTORK Fanfare on "Amazing Grace"
PRICE Andante cantabile
JOE JAXSON World Premiere
DIANE WITTRY "Ode to Joy" Fanfare
BEETHOVEN Symphony No. 9 "Choral"
---

Michelle Johnson Bio
Soprano Michelle Johnson has been praised for her "extraordinary breath control and flawle​ss articulation. Her voice is velvety and pliant – a dulcet dream." In upcoming seasons, Johnson makes a debut with Opera Columbus, Knoxville Opera and Opera Idaho singing the title role of Aida, Chautauqua Symphony Orchestra singing Verdi's Requiem and Madison Opera singing Santuzza in Cavalleria Rusticana.

Last season, Johnson returned to Lyric Fest for "I Hear America Singing," Sarasota Opera for Madame Lidoine, Dialogues des Carmélites, Boston Landmark Orchestra for Beethoven's Symphony No. 9 and made a debut with Columbus Symphony as soprano soloist in Verdi's Requiem which all lead to rave reviews.

Past seasons included Leonora in Il trovatore, Hawaii Opera Theatre, Minnie in La Fanciulla del West, Kentucky Opera, Élisabeth de Valois in Don Carlos and title role Aida, Sarasota Opera, title role Manon Lescaut and Donna Anna in Don Giovanni, Opera Philadelphia, Mimi in La Bohème, Annapolis Opera and PortOpera, Aida, Glimmerglass Music Festival and Opera Santa Barbara, Leonora in Il trovatore and Alice Ford in Falstaff, Opera in the Heights, soprano soloist Verdi's Requiem and Beethoven's Symphony No. 9, Orquesta Sinfónica del Principado de Asturias, Beethoven's Symphony No. 9, Boston Philharmonic, an all French Opera concert with Maestro Michel Plasson, Montpellier, France, soprano soloist in Vaughan Williams' Dona nobis pacem with Juneau Symphony, and an all Verdi concert with The Princeton Symphony Orchestra under the baton of Maestro Rossen Milanov. She also performed the title role in the rarely performed Sakuntala with Teatro Grattacielo, to very favorable reviews.

​A graduate of the prestigious Academy of Vocal Arts in Philadelphia, she was seen as the title role in Suor Angelica, Leonora in Oberto, Donna Anna in Don Giovanni, the Countess in Capriccio, and Alice Ford in Falstaff. Winner of numerous competitions, most notably Grand Prize Winner of the Metropolitan Opera National Council Auditions, William Matheus Sullivan Foundation, Gerda Lissner Foundation and the Giulio Gari Foundation.
---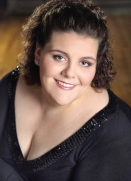 Margaret Mezzacappa Bio
The American mezzo-soprano, Margaret Mezzacappa, studied at the Baldwin-Wallace College Conservatory of Music, In 2012, she was in her third year as a resident artist at Philadelphia's Academy of Vocal Arts, where she has performed roles in many opera productions, including Verdi roles as Mistress Quickly in Falstaff and Cuniza in Oberto, as well as Juno in George Frideric Handel's Semele, La Zia Principessa in Puccini's Suor Angelica and Elizabeth Proctor in Robert Ward's The Crucible.

In 2011, Margaret Mezzacappa won the Licia Albanese–Puccini Foundation International Vocal Competition, received first prize in the Gerda Lissner Foundation Competition, second prize in the Palm Beach Opera Vocal Competition, third prize at the Loren L. Zachary Foundation Competition, and fourth prize in the Giulio Gari Foundation International Vocal Competition. She is a 2012 winner of the George London Award. In March 2012, she was named one of five winners of the Metropolitan Opera's 2012 National Council Auditions. The winners were selected from nine finalists who performed arias with the Met Orchestra led by Andrew Davis. Host of the concert was bass-baritone Eric Owens, a 1996 winner who is now enjoying a major career. The Grand Finals Concert was recorded for broadcast at a later date on public radio stations across the USA.

Margaret Mezzacappa made her Carnegie Hall debut in Benjamin Britten's Spring Symphony in May 2012 and in L.V. Beethoven's Symphony No. 9 with the Philadelphia Orchestra in June 2012. In July 2012, she sang the tormented gypsy Azucena in Verdi's Il Trovatore with Opera New Jersey.
---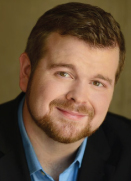 Kyle van Schoonhoven Bio
Tenor Kyle van Schoonhoven is a recent graduate of the world-renowned Adler Fellowship, at the San Francisco Opera. He made his debut on the San Francisco Opera stage as Young Servant in Strauss' Elektra, and covered the leading roles of Cavaradossi, in Tosca, George and Uncle Billy Bailey, in Jake Heggie's It's a Wonderful Life, Don Ottavio in Don Giovanni, Aegisth in Elektra, Froh in Das Rheingold, and Siegmund in Die Walküre.

​In 2017, van Schoonhoven was named a winner of the prestigious Metropolitan Opera National Council Auditions. Additionally, he was the recipient of a 2018 Sara Tucker Study Grant, received the Nicolai Gedda Memorial Award, from the prestigious George London Foundation, the top prize in the Brava! Opera Theater and James M. Collier Young Artist Program Vocal Competition, and was a finalist in the 2016 Jensen Foundation Voice Competition.
In 2019, Kyle will join the Cincinatti Opera as Bacchus in their production of Ariadne auf Naxos, and will return to the Boston Youth Symphony Orchestras for his role debut as Rodolfo, in Puccini's La Bohème. Additionally, he will sing the role of Don José with the Buffalo Philharmonic Orchestra and Chorus.

Mr. van Schoonhoven's other repertory includes Don José in Carmen, the title role in Chandler Carter's Bobby, Alfredo in La Traviata, Bacchus in Ariadne auf Naxos, Hoffmann in Les Contes d'Hoffmann, Lysander in A Midsummer Night's Dream, Oronte in Alcina, Tamino in Die Zauberflöte, Peter Fallow in Stefania de Kenessey's Bonfire of the Vanities, and Genaro in the US Russian language premiere cast of Prokofiev's Maddalena.

van Schoonhoven's most recent performance of Wagner's "Mein Lieber Schwan", at the War Memorial Opera House was praised as a "revelation" by the San Francisco Chronicle.

​Mr. van Schoonhoven holds degrees from the Fredonia School of Music, and Westminster Choir College.
---