Event Calendar

DAPHNIS ET CHLOÉ
Saturday, March 11, 2023, 7:30 pm
Diane Wittry, conductor
Allentown Symphony Chorus | David Fitzpatrick, Interim Chorus Director
---
A weekend of French music, Ravel's sensuous Daphnis et Chloé Suite No. 2 is presented as "one of the most beautiful products of all French music" (according to Stravinsky). A world premiere is featured by ASO's composer-in-residence Chris Rogerson, plus two exquisite, Ravel-like pieces by the too short-lived Lili Boulanger – the sister of the famed pedagogue Nadia Boulanger, who taught some of the most significant classical artists of the 20th century. The Orchestra will be joined by the Allentown Symphony Chorus on both the world premiere and Daphnis et Chloé.
---
P R O G R A M
BOULANGER
D'un matin de printemps
D'un soir triste
RAVEL
Rapsodie espagnole
Prélude à la nuit
Malagueña
Habanera
Feria
MORTON LAURIDSEN
O Magnum Mysterium for Chorus
Allentown Symphony Chorus | David Fitzpatrick, Conductor and Interim Chorus Director
CHRIS ROGERSON (World Premiere commissioned by the Allentown Symphony Orchestra)
Miserere for Chorus and String Orchestra
Allentown Symphony Chorus | David Fitzpatrick, Interim Chorus Director
RAVEL
Suite No. 2 from Daphnis et Chloé
Daybreak—Pantomime—General Dance
Allentown Symphony Chorus | David Fitzpatrick, Interim Chorus Director
---


---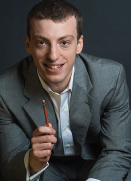 CHRIS ROGERSON
Composer Chris Rogerson has been hailed as a "confident, fully-grown composing talent" (The Washington Post) whose music has "virtuosic exuberance" and "haunting beauty" (The New York Times). He has received commissions and performances from orchestras including the San Francisco Symphony, Atlanta Symphony, Kansas City Symphony, Milwaukee Symphony, and Houston Symphony.

As the 2010-12 Young Concert Artists Composer-in-Residence, two of his works premiered in the YCA Series in New York at Merkin Concert Hall and at the Kennedy Center in Washington, DC. He served as Composer-in-Residence and Artistic Advisor at the Amarillo Symphony from 2014-1017, where the Symphony premiered his orchestral work "Dolos Sielut as well as his clarinet concerto "Four Autumn Landscapes" with soloist Anthony McGill. Mr. Rogerson's music has also been performed by the VERGE ensemble, the Prism Saxophone Quartet, Third Angle New Music Ensemble, the Norfolk Contemporary Ensemble, and the New York Youth Symphony at Carnegie Hall. He has held residencies at the MacDowell Colony, Yaddo, and Copland House, and was a Fellow at the Aspen Music Festival, where he won the Jacob Druckman Award.

Recipient of the 2012 Charles Ives Scholarship from the American Academy of Arts and Letters, Mr. Rogerson has also won BMI Student Composer Awards, the New York Art Ensemble Composition Competition, the Presser Music Award, the ASCAP's Morton Gould Young Composer Award, and prizes from the National Foundation for the Advancement of the Arts and the National Association for Music Education. He is a co-founder and Artistic Director of Kettle Corn New Music, a concert series held at the DiMenna Center in New York City.

Born in Amherst, NY, Mr. Rogerson started playing the piano at the age of two and the cello at eight. He studied at the Curtis Institute of Music, where he currently serves on the Musical Studies Faculty, the Yale School of Music, and Princeton University with Jennifer Higdon, Aaron Jay Kernis, Martin Bresnick, and Steve Mackey. Mr. Rogerson has participated in composition master classes with John Corigliano, Osvaldo Golijov, Michael Tilson Thomas, William Bolcom, Krystof Penderecki, and Christopher Theofanidis.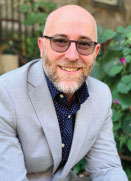 DAVID FITZPATRICK
David J. Fitzpatrick, is known for his innovative programming, creative and strategic thinking, and a collaborative leadership style that has allowed him to grow flourishing programs with singers and instrumentalists from a variety of backgrounds.
Currently, David is the Artistic Director and Conductor of The Montgomery County Chorale and Orchestra (MCCO) in Fort Washington, PA. In this role, he serves as the principal conductor of the chorale and orchestra. Since his appointment, MCCO has seen substantial growth including a 23% increase in donations and 26% increase in concert attendance. In addition, the organization has welcomed over 50 new members in just three years. As Artistic Director and Conductor Designate, David was instrumental in creating many new initiatives, goals, and ideas to ensure MCCO's future success in the greater Philadelphia region.
Prior to his appointment with MCCO, David was Director of Music and the Arts at Doylestown Presbyterian Church for seven years. In this capacity, he conducted the 50-voice Chancel Choir, the DPC orchestra, two handbell choirs, and a middle school children's choir, and founded and conducted the 70-voice Bucks County Ecumenical Choir. As the administrator of the program, David oversaw three staff members, a graded children's choir and handbell program, the "Celebrate the Arts" performing and visual arts series, and the overall administrative needs of the program. From 2016-2019 David served as the Assistant Conductor of the Bucks County Choral Society, a 100-voice auditioned community choir. In this capacity, he assisted the artistic director with any artistic necessities, aided in the preparation of all concerts, and helped plan programming for each concert season. He was responsible for the direction of the chamber choir, the family Christmas concert, the Singing for Seniors program, and the Voices of the Future scholarship program.
An experienced conductor in choral-orchestral works, David has conducted, prepared, and assisted in the preparation of numerous major works. Equally at home working with instrumental ensembles, David has also conducted works by Beethoven, Brahms, Copland, Haydn, Mozart, Saint-Saëns, and others. David is an honors graduate of both Westminster Choir College and The University of Arizona. He studied conducting with Dr. Bruce Chamberlain, Dr. Joseph Flummerfelt, Dr. James Jordan, Sun Min Lee, Dr. Andrew Megill and Dr. Elizabeth Schauer. He also holds a Certificate in Nonprofit Management from Drexel University.
---
---